Renowned French-Tunisian artist eL Seed set out to launch his latest project and this time, it was heartfelt. The artist — renowned for mixing Arabic calligraphy and graffiti in murals and typography across the globe — has created a new set of murals that were exclusively designed as a result of an immersive trip to a refugee camp in Southern Lebanon.
Seven murals were created to spread the message of peace and unity, and each piece of artwork was created in the medium of Tatreez (a traditional Palestinian embroidery that has become a symbol of women's resistance, identity and heritage) on canvas.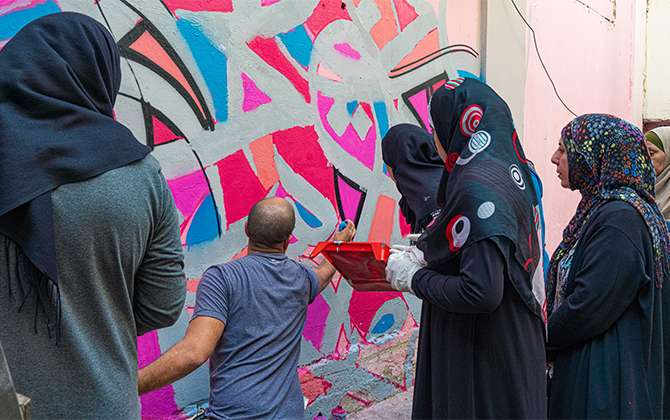 After the trip to Ain El-Hilweh in Lebanon, the artist's masterpieces have been named after the refugee women and children who participated in the project, aptly titled The Journey.
The UAE-based social enterprise 81 Designs, teamed up with eL Seed to present 'The Journey' at the 11th edition of the Abu Dhabi Art Fair (set to take place from November 20-23 at Manarat Al Saadiyat).
A symbolic tribute to the UAE's Year of Tolerance, the project highlights eL Seed's art works and 81 Designs' mission — which is to employ skilled refugee artisan women and provide them with a sustainable income that allows their families to have better living conditions.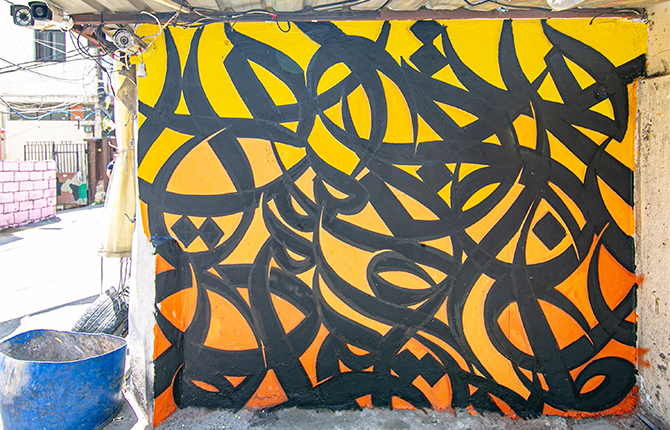 "I use my art to switch perception and create dialogue," said eL Seed. "After the first project I had with 81 Designs, I felt that I wanted to do more. There is so much to do to and so much to hope for to achieve a greater impact. With respect, we can coexist and unite for the betterment of all. Working with the ladies and getting to know them on a personal level has brought more fire within me to support meaningful causes, and I consider myself lucky because I get to do that through my art."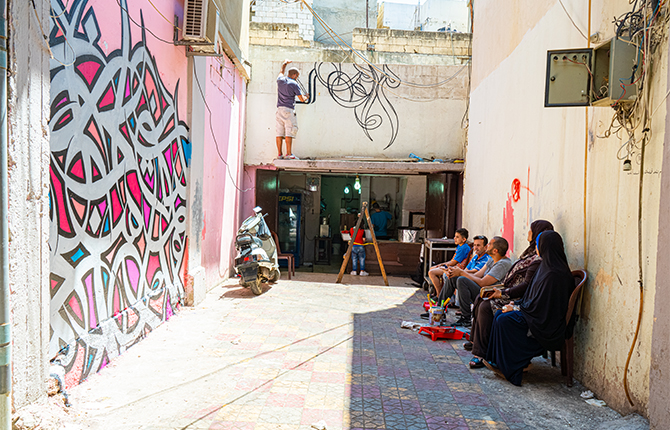 Now, find out which jewellery brand has been named as the lead partner for the Abu Dhabi Art Fair 2019.