It's been a big week for celebrity beauty collaborations. First M.A.C Cosmetics revealed the launch date for its new Aaliyah beauty collection, and this was shortly followed by a Jennifer Lopez x Inglot Cosmetics beauty announcement.
But most exciting of all was the announcement from Rihanna herself that her widely popular Fenty Beauty range is making its way to yet another Middle Eastern city.
Following the brand's most recent launch of its liquid body shimmer, called Body Lava, the 2018 Met Gala presenter took to her Instagram page to announce that her collections are hitting the shelves in Saudi Arabia's Sephora boutiques.
Already available in the UAE, we can only expect the Saudi Arabian clientele to excitedly shop the brand's Match Stix, Invisimatte Blotting Powder, Killawatt Freestyle Highlighter and Stunna Lip Paints.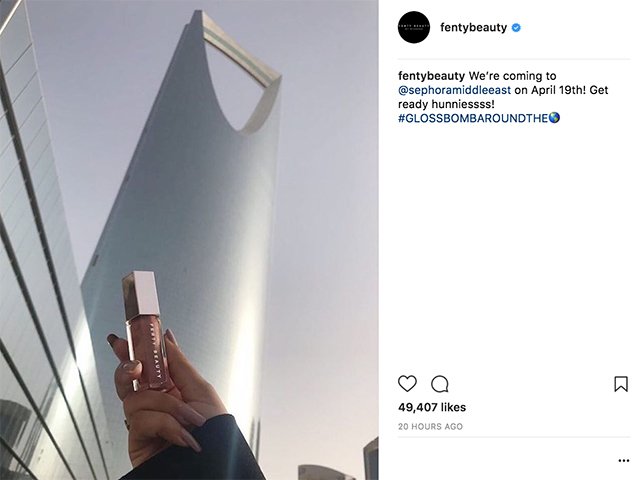 Rihanna's Fenty Beauty collections will be available from April 19, 2018, at Sephora stores across Saudi Arabia.
Also, find out why Snapchat's shares plummeted after Rihanna took aim at the social media platform.