When Meghan Markle appeared at St. George's Chapel on May 19 to marry Prince Harry in what was undoubtedly the biggest wedding of the year, there was so much about her look to take in. The bespoke Givenchy gown and veil created by Clare Waight Keller, the tiara from the Queen's private collection… However, her barely-there beauty look was also a talking point of the day given how radiant and natural the new royal looked.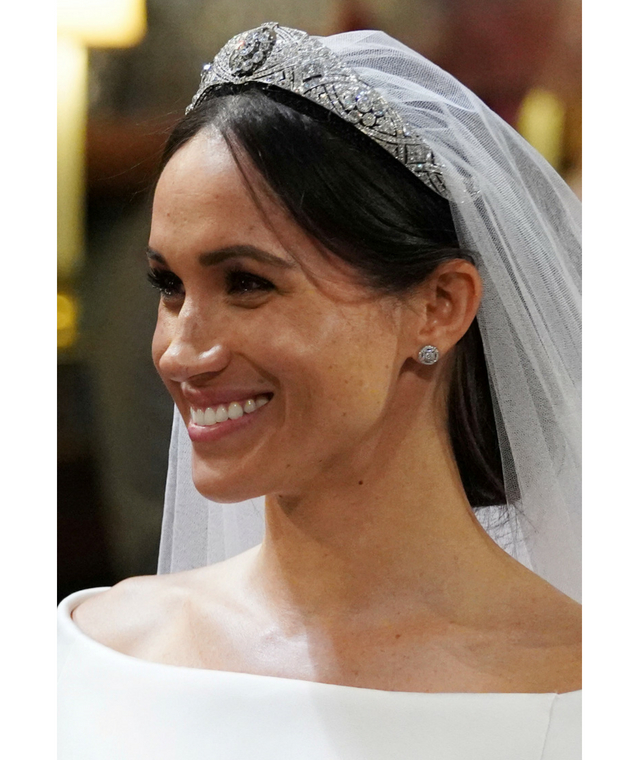 The man responsible for the look was Meghan's long-time friend and makeup artist, Daniel Martin. The MUA spoke with InStyle for its September issue and revealed that Meghan played a big part in deciding on the look for the day, with good reason, saying, "Her makeup look was very collaborative. She's extremely decisive. If Meghan had much more makeup on, her face would have been the focus and not the gracefulness of her dress. It would have been distracting and that's what you don't want when the dress is the main attraction."
And it seems we weren't the only ones impressed by her beauty on the day as Martin also revealed, "After the ceremony, Harry kept saying thank you. He was thanking me for making her look like herself."
Cue the aaaaaaawwwws.
Now, see what Prince Harry said to Clare Waight Keller about the wedding dress she designed for Meghan.