Last week, Kim Kardashian West released her newest trio of fragrances — Kimoji Cherry, Kimoji Peach and Kimoji Vibes — raking in a whopping Dhs18.6 million in the first five minutes of the scents going on sale.
And whilst consumers seemed thrilled with the product, one company was anything but. The Keeping Up With The Kardashians star has been hit with a lawsuit by marketing company Vibes Media who is suing Kardashian West for trademark infringement.
According to TMZ, the company is alleging that Kim "has been marketing, promoting, and is now selling a Vibes perfume. The Vibes perfume comes in a bottle that is a close facsimile of the Registered Vibes Logo."
Below is a comparison of the two with Kim's fragrance bottle on the left and the Vibes Media logo on the right: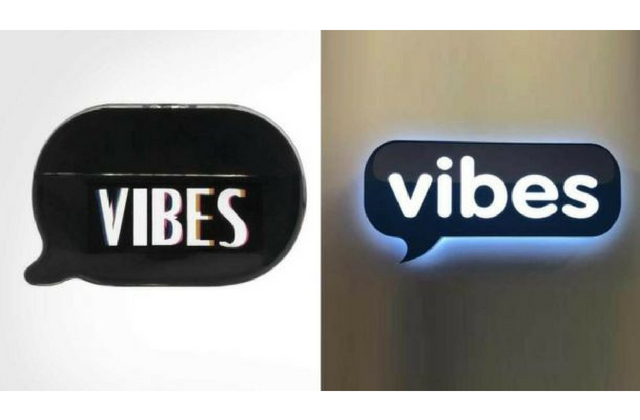 The company is demanding that the remaining unsold bottles of the fragrance be destroyed and that they be paid damages, though the requested amount is not known publicly.
It's not the first time Kim has come under fire for her fragrance bottle designs, with her previous fragrance, KKW Body, drawing ire from Schiaparelli and Jean Paul Gaultier over its likeness to their iconic fragrances.
Now, find out who else joined Kim on Forbes' highest paid celebrities list for 2018.