Whilst it's a little too hot to head to the beach to get that golden, bronzed glow, a new beauty collection by Chrissy Teigen and Becca Cosmetics has everything you need to get the look without the harmful rays of the sun.
Marking the second time the cult beauty brand has collaborated with the social media mogul (the pair first released a Glow Face Palette last year), this time the duo has created a line of limited-edition beauty products in a collection called Endless Summer Glow.
Inspired by her family (which recently became a family of four following the birth of their son, Miles) and their summer plans to unwind in Malibu, Teigen explained to WWD, "I was inspired to have something really beachy, really glowy, something that would have a little bit of effortlessness to it because obviously, as you can hear, I have babies and dogs and anything that makes me feel a little bit sexier is good in my book."
The Endless Summer Glow collection features a three-in-one compact that comes with a highlighter and a bronzer, three new shades of its Glow Gloss (Beach Nectar, Malibu Soleil and Beach Bum) and a body oil.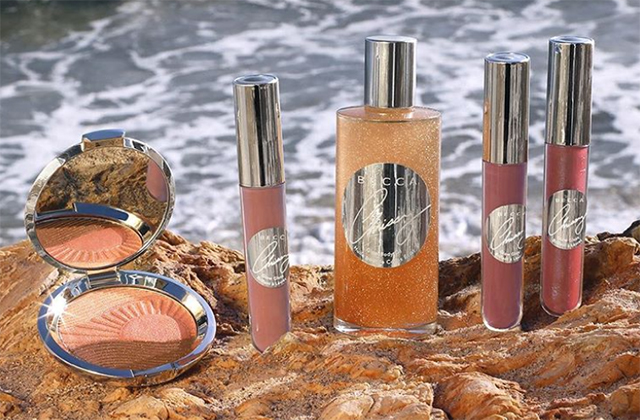 The new Chrissy x Becca collection is now available online at Sephora.com and Becca's website, Beccacosmetics.com.
Now, read more about an upcoming documentary about makeup artist Kevyn Aucoin.