British salon Trevor Sorbie has made its mark across the globe and just recently made its first foray into the Middle East with its first salon opening in The Dubai Mall's new Fashion Avenue extension.
The brand's Artistic Director, Tom Connell (who was appointed by Trevor himself), flew in to celebrate the opening of the salon. Sitting down with Buro. Middle East for a quick chat on the new opening, Connell discusses what it's like working for Trevor, his first memory of the celebrity hairdresser, hair trends we'll be seeing everywhere in 2019 and what surprised him about the Middle East…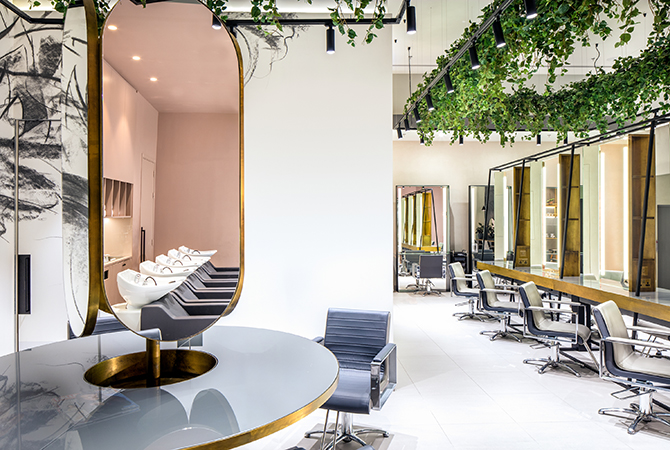 Tell us a little bit about your role as Artistic Director for Trevor Sorbie…
So my role for Trevor Sorbie is Art Director for the group, so that covers everything from organising the shows to imagery to the launch events, and things like that. Anything that has a creative aesthetic feel to it, all the way to salon design, down to the teaspoons that go with the cups for the clients. Our ethos is kind of personalised artistry and we're very detail-oriented. So from the highlights to the balayage to the technique and the training that goes behind that, through to the magazines and the images you see in the salon. It's all of those ingredients that adopt the experience.
And Trevor Sorbie himself, appointed you for this role…
Yes! So I'd always wanted to work for Trevor. My parents are hairdressers and when I was 16, my dad took me to watch Trevor on stage and I was blown away by him. I said "He's the guy that I want to work for one day" and when I joined Trevor, I worked my way up and I started on the artistic team. I actually paid for and produced my own show to get his attention (laughs).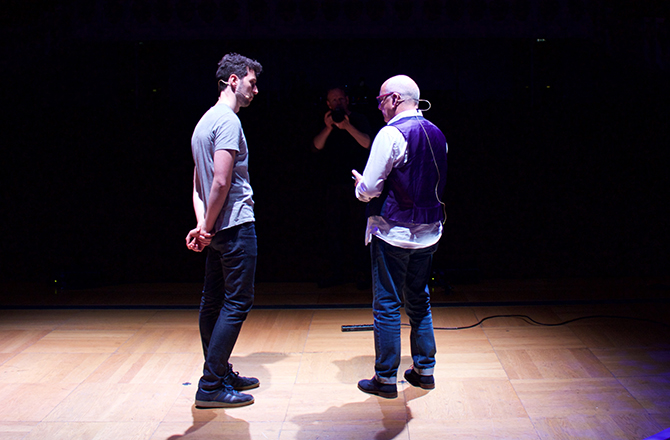 Did it work?
Yes! He allowed me to lead a young art team and things progressed from that, and then he gave me the job as Art Director in the group.
What's your vision for the brand?
The good thing about Trevor is that he's always been good at knowing what he knows and knowing what he doesn't know as well. So, he's always been good at spotting young talent and he's always surrounded himself with young talent. He's very open to new technology and he employs people that understand that side. From my side of things, it's important to respect the heritage and respect what he's created. Obviously, you don't want to be frozen by it as well and you've got to move forward with your own work. We're going to be doing a consumer lifestyle collection and we're going to do some really nice, but strong, haircuts that you would want and that she would want. Really consumer-friendly stuff but still leading. You want to be leading the conversation but you don't want to be a 'me too' brand that's just doing the same as everyone else. You also don't want to be so far ahead that you alienate people. It's finding that common ground and I think that that's the direction I'm taking the company.
There's a lot of competition here in Dubai. How is Trevor Sorbie different?
Our ethos is personalised artistry and we have a certain set of values that are non-negotiable and it makes our lives quite difficult sometimes (laughs).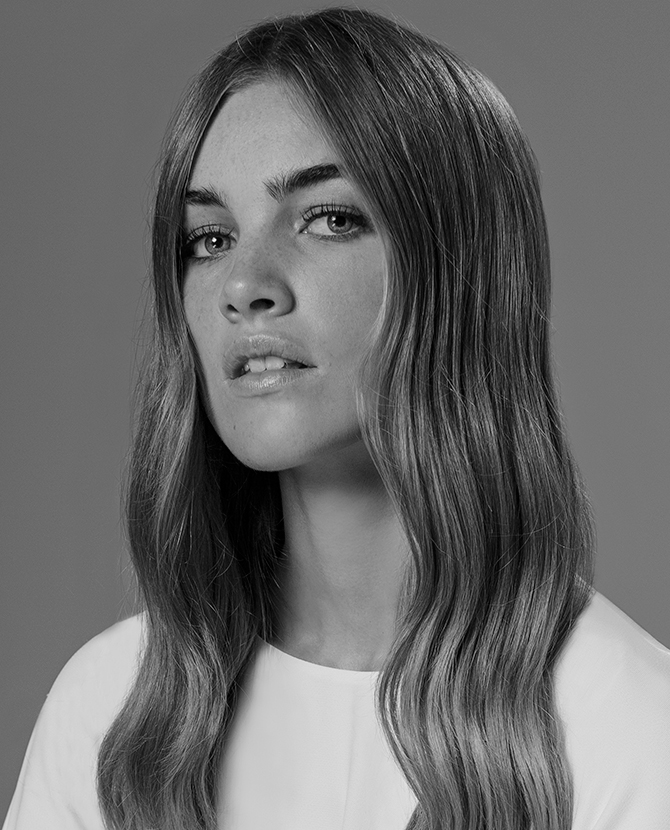 Have you noticed any hair trends in the Middle East for the short amount of time that you've been here?
There's more short hair than I thought! I thought everything was going to be very, very long and flowing, bouncy, glamour Kardashian hair and there is some of that, but everyone is super fashion aware and fashion forward. There's more of a natural aesthetic than what I imagined. I thought everything was going to be super glam so it's quite a pleasant surprise to see how fashion aware people are. That really helps me and the team for our shoot in January because that means that we can do some really cool, wearable commercial haircuts. You attract what you put out. If you put your work out there, you'll attract people that like that work. You don't want every client but you want the right client.
What can we expect from the shoot in January?
So myself and some of the key team members from Trevor Sorbie Dubai are going to be shooting a collection of wearable cuts and colours. We do a lifestyle collection every year in London, and you'll see it up on the walls and windows of the salons, and we feel that it's only right that we do one for Dubai. Dubai is such a unique stamp on the world, especially in the region that we felt it was important to do a Dubai-specific version of that. It's basically a lifestyle collection of what we're predicting the cuts and colours that we want to come into the salon or the direction we want to lead our clients to. Our clientele comes to us to be led, not to come to us to tell us what they want. We felt it was only right to do a specific version for Dubai.
Speaking of predictions, what trends do you think we'll be seeing a lot more of in 2019?
I think the big trend of pre-lighting and balayage, I think we'll be going to see that spread. I think you're going to see it go to an extreme with people getting rid of balayage roots and then having full head scalp bleaches or ice blonde tips with a really strong cut. I see it going in a different direction and in reverse as well. I'm predicting this trend of glass hair for 2019, which is basically just dark and healthy. People who have been doing the pre-lighting and have it for a long time, it's inevitable to deteriorate, and I think you're going to find people coming into the salon and wanting healthy hair. So dark, shiny, healthy and simple haircuts that just hang really nicely and just looks super natural and shiny. I think we'll see balayage spreading in two directions also. We've got stronger and blonde or darker and healthier.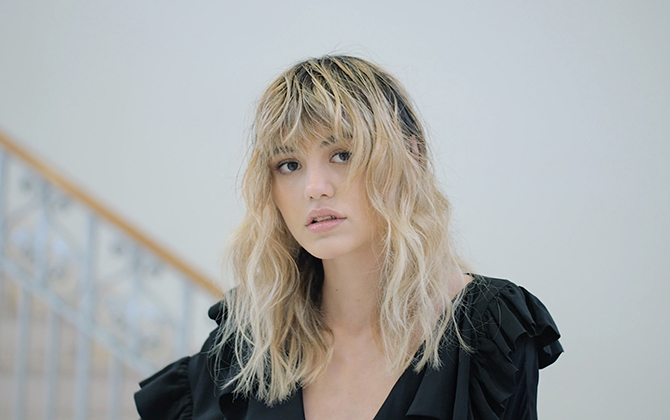 It's important to have healthy hair here, especially with the weather conditions here…
The water is hard here right? There's a lot of magnesium in it apparently and it affects the pH levels in your hair and maybe that's something that we're looking at. We had a bit of a brainstorm but we don't have anything concrete but we're looking at some sort of treatment to bounce that out because I've been here for just two days, and it's double the number of people that brought up water to me and so it's a natural progression for us to look into that and see if we can come up with some sort of treatment to solve that for people.
What is the most important thing you learned from Trevor Sorbie himself?
The most important thing I've learned from Trevor is that it's important to break new ground. It's important to lead the conversation whatever industry you're in. It's easy to do something different but it's difficult to do something different and that's aesthetically pleasing, and it has a beauty to it. That's something that he instils in everyone and it's a piece of advice that I've always taken. When we're trying to push forward with the brand, it always goes back to that. Whilst we all want to be creative, it's got to be beautiful as well.
What can we expect from Trevor Sorbie Dubai?
From Trevor Sorbie Dubai, you can expect us to be leading the conversation in the industry. It gives us an ace card and a skill set to follow our trend predictions or follow our things wherever we want to it to go. A lot of hair brands follow because they see which trends are being predicted by leading hair companies and we don't want to do that. We want to lead and you can normally do that if you have the foundation of the education of a haircut, or the techniques and know the science behind everything. I think it's knowing what's cool, what's fashionable and wearable hair in the region for the coming years.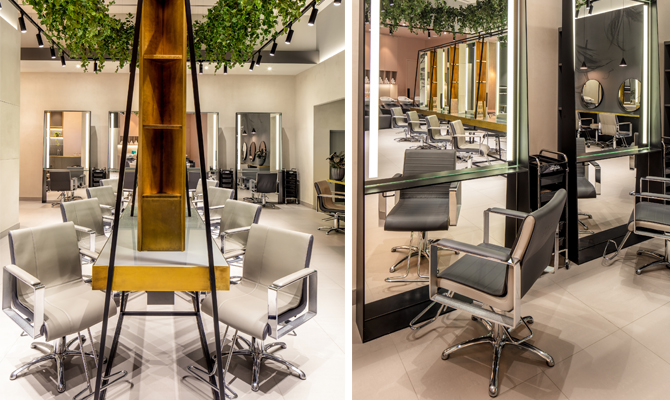 The Trevor Sorbie salon is located in the new Fashion Avenue extension in The Dubai Mall.
Now, take a look at what Briogio's Nancy Twine had to say about launching her brand in the Middle East.