Let's be honest — looking for the right beauty products for the festive season can be quite overwhelming. However, Guerlain's new holiday collection, dubbed Goldenland, will take you glamorously from day to night. Crafted by the one, the only, Olivier Echaudemaison, the brand's Creative Director created a slew of the perfect shades in the form of golds, warm brown tones, and neutral shades. It is also packaged in an elegant, re-usable gold case featuring two dual-ended brushes to create countless looks.
Here, we speak to Echaudemaison about the new collection, tips and tricks on how to apply the collection's products, and makeup secrets with some of the world's most famous beauty icons…
Can you tell us more about the Goldenland collection. What can we expect?
For the holidays, Guerlain's makeup collection magnifies the face to highlight beautiful details and colour. Filled with vibrant tones, burnished golds and light-infused textures, each collector's edition Goldenland piece offers up plenty of magical charm. The Goldenland Météorites and Terracotta will perfectly highlight and illuminate your skin for a festive makeup look. Designed with the very same handy double mirror and chic chiseled lines it always has, Rouge G now comes in an array of exclusive new shades including a dark matte burgundy, a metallic nude beige and a satin rosewood — customised to suit any mood or special evening look. For the eyes, the Goldenland Palette has been designed as a beautiful little clutch featuring ten matte and metallic eyeshadows, all ready to be dusted onto the eyes depending on the mood or occasion.
What is your personal favourite product from the collection?
I would say the Goldenland palette, because it looks like a delicate minaudière, wreathed with multiple golden facets. The 10 eyeshadows make it possible to create a variety of looks, from light make-up to smoky eye, perfect for the festive season.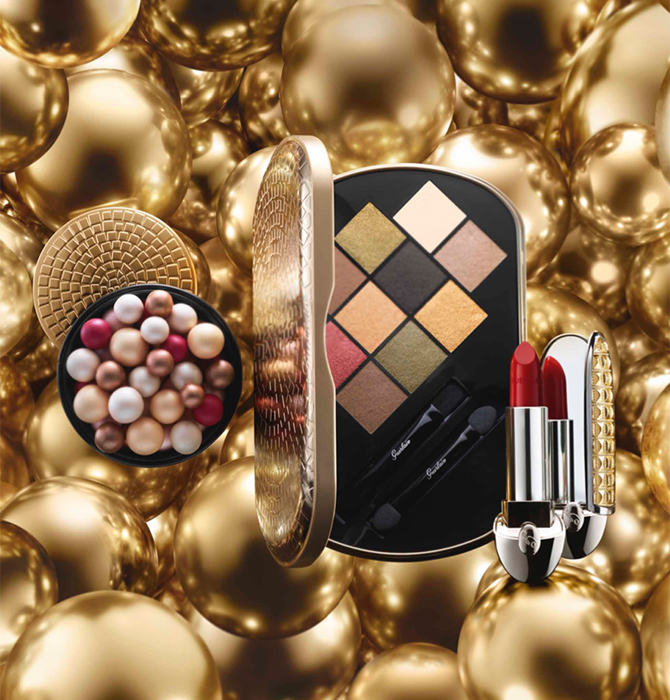 Has your make up changed at all with the digital age?
I don't think that my makeup has changed with the digital, but rather how people use it. For example, Instagram is a true source of inspiration. Millennials can discover some looks and reproduce them, it allows them to be more creative.
What's your make up tip and beauty secret to achieving the perfect holiday look?
It is essential to have subtle and luminous skin. Lashes need to be well defined. The playful part comes in strong and pigmented colours. With Christmas and New Year, you have an excuse to finish the year happily and to start a new one with brightness.
Can you tell us more about the inspiration behind the Goldenland collection?
Guerlain's heritage! We really want to take care of our patrimony. Today, we still create new collections paying tribute to the history of the brand. For example, this Christmas collection we have redesigned the historic Météorites pearls that first launched in 1997.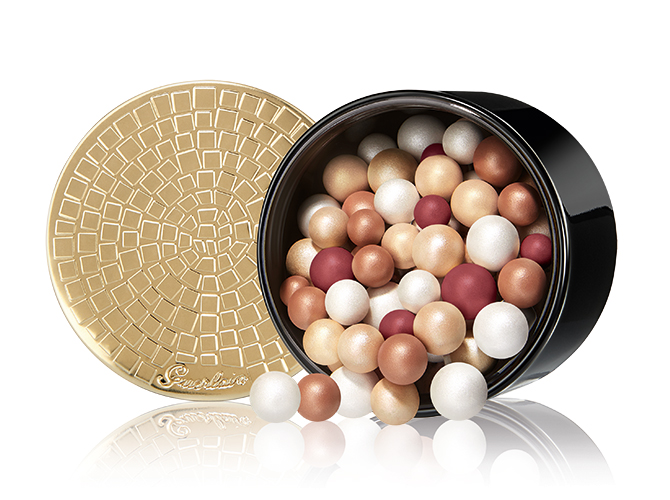 With this collection, how can women apply it to portray a natural glow rather than transforming their entire look?
Guerlain makeup is about enhancing and embellishing the beauty of women. For makeup that looks fresh, flawless, and perfectly natural, the best way is to apply a light, covering foundation. Then, you sculpt the face by highlighting the points of light and working on cheekbones with Goldenland Terracotta and Météorites.
How can you be an illusionist, an artist from time to time, and an embellisher in the kingdom of makeup?
I had the amazing opportunity to apply makeup on women who are legends. I love to highlight the women's beauty and reveal their personality via makeup. I surround myself with artists who give me inspiration for design and packaging comes from meetings and discussions. For example, with Lorenz Baümer who creates stunning jewels, we imagined together the beautiful and nomad lipstick Rouge G.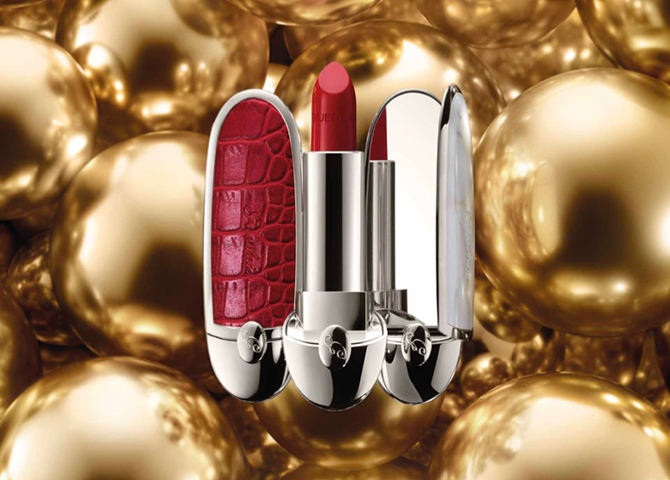 How would Natalia Vodianova glam up for the festive season?
With Natalia, we have the same vision about what a "Makeup Look" should be. She told me: "Make me more attractive and more beautiful, but I want to be ME!" It is exactly what Guerlain makeup is made for: embellish, sublimate the face and give style. She likes red lips, very simple touches of blush on the cheekbones, light and natural foundation and of course, she likes to have a sunny glow with Terracotta.
What's the best way tp prepare your skin before the holidays and with which products?
One of the most essential beauty secret is to clean, tone, nourish your skin every morning and evening. Guerlain offers very good skincare. You can find a very complete routine with the Abeille Royale skincare line for example.
How would you adopt a sublime look for New Year's Eve makeup?
A New Year Eve makeup should be more elaborated than your daily make-up. It's the perfect occasion for women to express themselves with daring colours that they don't usually wear, using the Goldenland palette. Also, the ultimate chic for me is red lipstick.
What was the creation process for the behind the Goldenland collection?
Our creation process started by discussing colours, textures and packaging. Our inspiration was gold and Guerlain's iconic products. Gold is part of the DNA of the brand and in winter, gold warms up! Our aim was to make women want to wear the products and feel pretty!
I also worked again with jeweller Lorenz Baumer to create the Rouge G Wild Glam, a pure gem for the lips which features 46 hand-set rhinestones.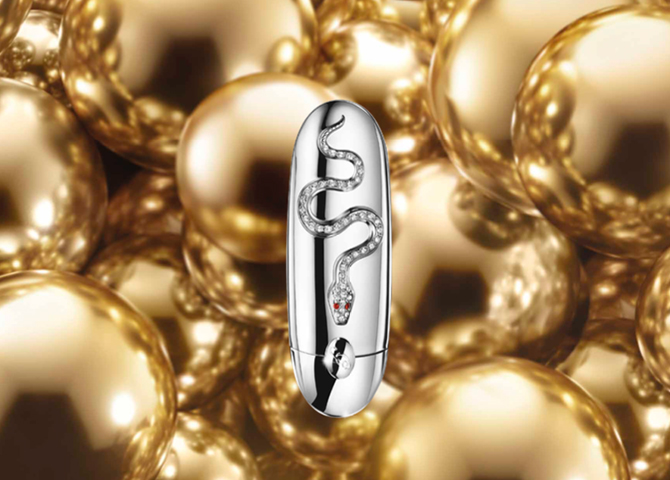 What are your three must-have products from the collection?
I would say Goldenland Terracotta and Météorites for the skin, because they both help in illuminating and highlighting the skin. They are part of Guerlain's history and are true icons and it's always inspiring to redesign them for the holidays collection. Then, the Goldenland palette, perfect for the end of year holidays to create incredible effects with its ten matte and metallic eyeshadows.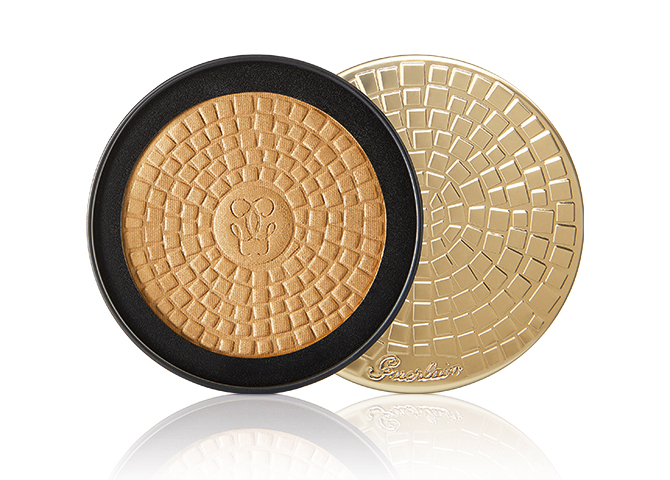 Who are your beauty icons and why?
Guerlain muse Natalia Vodianova. I must say that I admire her. Her skin quality and texture are close to perfection, her beauty expresses kindness, charm and chicness. She is also very engaged for charity causes and this makes her a very admirative woman. Liz Taylor is the most beautiful face that I have ever seen. I was her hairdresser and friend. She is sublime and incredibly generous, and she was an extraordinary woman.
You're an icon today as Creative Director of Guerlain for twenty years. Can tell us your makeup secrets and best souvenirs with:
Maria Callas: The absolute talent, a strong woman on stage, but very delicate in her private life. I've always admired this woman, and I will never forget my encounter with her.
Jackie O: I met Jacqueline before she became Jacquie O, which means First Lady of the most powerful country in the world. She was always rigorous with lots of style and elegance.
Grace Kelly: She loved my work enough so much that I have done quite a few make-ups on Grace Kelly and her daughter for several years.
Sophia Loren: She is for me the woman with the most beautiful look.
Now, discover a beauty collection entirely designed to empower women.