Born in the land of fragrance, Nathalie Lorson was all-but destined for a career in perfume following her childhood spent savouring the smells of Grasse in France. Since those days, she has created more than 130 fragrances for brands including Emporio Armani, Jil Sander, Loewe, Givenchy, Balmain and more. 2018 saw her latest olfactory creation come to life: Santal de Kandy, a scent for Boucheron inspired by the sights and smells of Sri Lanka. Here, Nathalie speaks with Buro 24/7 Middle East contributor Farouk Chekoufi about the way the country inspired her and the unexpected ingredient that gets top billing in the fragrance…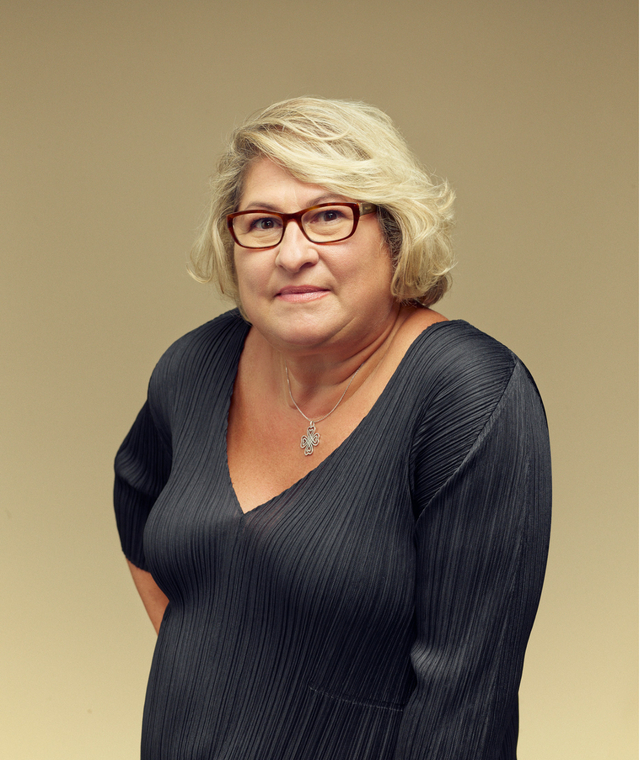 How did you become a perfumer?
I spent my childhood in Grasse where my father was working as a chemist in the fragrance industry. I naturally wanted to follow his path. I started my perfumery studies in Grasse.
Tell us about the inspirations and constructions of the fragrance…
From wild lands to forgotten cities, I immersed myself in the historic house on the Place Vendôme, which is always on the lookout for rare stones to bring out their splendor and tell their exceptional stories. This insatiable quest, this art of travel, and, of course these stones with their own special aura inspired me to create the Boucheron Parfum, Santal de Kandy. In La Collection Boucheron, seven olfactory journeys tell the story of how these exceptional raw materials were found, then faceted like gems to conjure up the character of each destination. From Madras to Carthage, Isfahan to Alexandria… With Sandal de Kandy, embodying the pearl of Sri Lanka, the land of sandalwood, I wanted to convey the deep and sacred atmosphere of this place through an enhanced sandalwood, which is rare in my perfumer's palette.
For this perfume, was your nose your only work tool?
As I am a visual person, colours and shapes are essential to me, they guide my creativity. Diamonds of unsettling purity, magnetic emeralds, deep rubies and the Boucheron gems opened a wide imaginary to me. As the Maison has always hunted for its treasures in the four corners of the world, my travels help me to better narrate my creations — fragrances full of stories, landscapes, emotions and encounters… My brain mainly led my inspirations.
What makes Santal de Kandy so unique?
The last capital of the Sinhalese kingdom, the city of Kandy holds an undeniable olfactive richness. From the incense emanations of the Buddhist and Hindu monasteries to the luxuriant hills or the colourful effervescence of spices markets, this unique scent embarks on a delicious journey through jewels and flavoured stories.
What is your ultimate ingredient?
Rarely chosen as the major note, sandalwood hides an olfactive treasure, a wooden intensity enhanced by its comfortable warmth and creamy texture. It is one of the most sought-after tree species in the world. Reaching impressive heights, sandalwood grows in the wild forests of South-Asia, particularly South India and on the isle of Ceylon. There are almost 20 different species of sandalwood, according to their origins. Santalum album is produced by our partners in Sri Lanka offering the most refined quality of essential oil.
Which perfume do you wear?
I often wear the perfume I'm working on at the moment. When I'm on a break, I like the velvet veil of musks. They provide a soft comfort, a delicate wrap.
With Sandal de Kandy, embodying the pearl of Sri Lanka, the land of sandalwood, I wanted to convey the deep and sacred atmosphere of this place through an enhanced sandalwood, which is rare in my perfumer's palette.
Your first olfactive memory?
My childhood in Grasse was surrounded by the inspiring smells of its prestigious and exclusive flowers. I have early memories of our family walks in the Tanneron hills on Sundays over the blooming season in February. I remember mimosa covered the whole area and I was captivated by its powerful powdery scent.
How many ingredients did you actually put into the formula for this perfume?
My formula includes 34 ingredients. Along with the most precious quality of sandalwood from Sri Lanka comes the power of spices that gives a first vibrant impression to the formula. The biting warmth of Black Pepper and spicy Cardamom fuse together, illuminated by a radiant beam of Bergamot. Delicate swirls of powdery violet and rippling jasmine radiate in the heart of the fragrance. They intertwine with the fiery spirals of incandescent Styrax resin. Sandal makes its entrance on velvety footsteps, alongside its companions, Cedar and Patchouli, crafting a trail that is both enveloping and utterly sophisticated. This is a rather subtle spicy-woody-floral fragrance to seduce women and men alike.
What is your vision of success of Santal de Kandy?
I believe Santal de Kandy offers the best chance of success as soon as it shares a beautiful story and a moving olfactive experience with the consumer. Santal de Kandy is an invite to resource the soul with peace and serenity reconnecting to your inner beauty through wellbeing. Santal de Kandy takes us through the history of a sacred and mythical place. Close your eyes, you are in Kandy, a dazzling city on the ancient island of Ceylon. It is also one of the destinations in an extraordinarily fertile land, where there are the most beautiful agates, incredibly attractive stones in various colours with an irresistible bronze shimmer.
What is the best part of your job?
The profession of a perfumer is similar to that of an actor, we need to take on and act out different roles to fit different contexts. Over the course of my 35 years in fragrance creation, I have had the opportunity to immerse myself in a multitude of diverse styles, artistic inspirations and brand universes. The magic of my craft lies in the creation of emotions and the exceptional encounters with charismatic brands that nourish my passion. The chance to work with each individual creation house is a precious gift. And as an artist, my inspiration often comes from our shared creative experiences.
Why and how does a fragrance appeal to you?
Elegance in fragrance is conveyed through beautiful raw materials. The selection of these precious ingredients is intimately linked to the image and refinement I want to express in my creations. It involves texture, colour, light, and all other qualitative aspects that will define the final composition. My perfumer's palette is made of best-in-class ingredients, both naturals and synthetics, and my intuition guides me to find the perfect fit with the most sophisticated image of the brand.
What strong emotional memories do you associate with this fragrance?
Surreal light, lush vegetation, shimmering colours, swirls of spices. The slender tree with its sacred aura, nourished by millennia of ancestral legends, reveals its deep and distinguished aromas in this unique fragrance. Adorned with equally fine ingredients, the creation tells the story of a new and fascinating journey I already experienced in South India.
Santal de Kandy is an invite to resource the soul with peace and serenity reconnecting to your inner beauty through wellbeing.
Do you have a beauty icon?
Nature is my beauty icon.
What particularly touches you about Santal de Kandy?
Sri Lanka inspires a great modesty and a lot of humanity. I was really touched by this ancestral land and felt honoured to craft a precious sandalwood, whose rings of life echo the interlacing in agate stones.
What are your favourite places to travel?
I do not have one favourite destination. I love travelling and discovering new places, new cultures, new tastes, new scenery, new landscapes and all the flowers and plants they offer. I let these discoveries enrich my world and inspire my future creations.
Where do you go to take a deep breath?
I would definitely choose Sri Lanka. Like Bali, it is the kind of destination that combines an exotic climate with serenity and peace, in a sacred and profound atmosphere. The kindness of the island's people is so sweet and welcoming that it soothes my senses.
Your favourite stone, colour, fabric, metal?
I really like stones very much as I like jewels. Agate is one of them. I particularly love to work with textures as much as materials. I am very sensitive to softness and sensuality. For this reason I like to work with sandalwood and even musks. If I would choose one metal I would mention gold.
Now, see Farouk's world exclusive interview with Yoshiyuki Miyamae from Issey Miyake.