With men's fashion week underway, all eyes are on menswear designers in Europe, as well as here in the Middle East, too.
Saudi Arabian designer Hatem Alakeel is known for taking traditional Middle Eastern garments, namely the thobe, and transforming them for the modern man via contemporary tailoring and details. This season, the designer has expanded his creative boundaries, imbuing his pieces with a sports-luxe feel for the first time whilst remaining true to the brand's DNA. "It's sports-luxe-meets-traditional. Arabesque embroidery is done in a sports style," the designer tells Buro 24/7 Middle East, adding that for the first time he has reimagined the thobe into a western style shirt. "I have always had trouble finding shirts that fit my aesthetic. I feel like the market is playing it way too safe when it comes to men's shirts and menswear in general. I have only been wearing my own shirts for the past five years so it felt natural to take this step. I design the things that I can't usually find in the market. I wanted to be true to my brand DNA and translate that into a line of sports-luxe shirts that continued celebrating tradition [with a twist]."
Finished in a sleek colour palette of navy blue, grey, black and white, the pieces are the perfect addition to any wardrobe.
Discover the new collection below…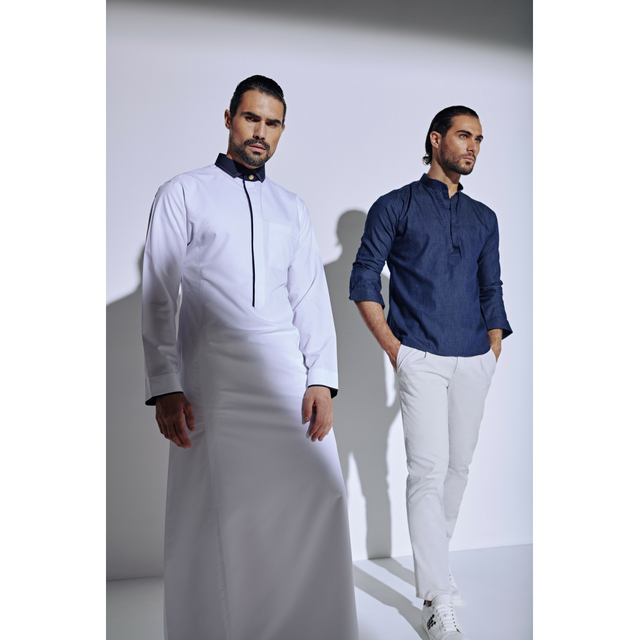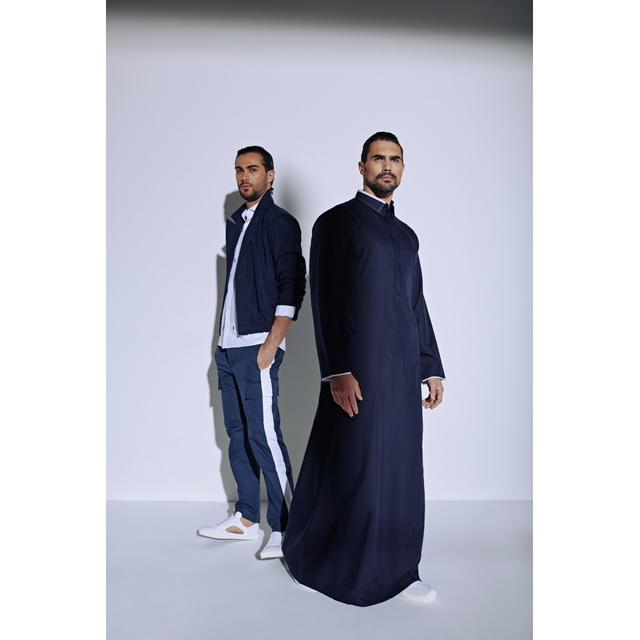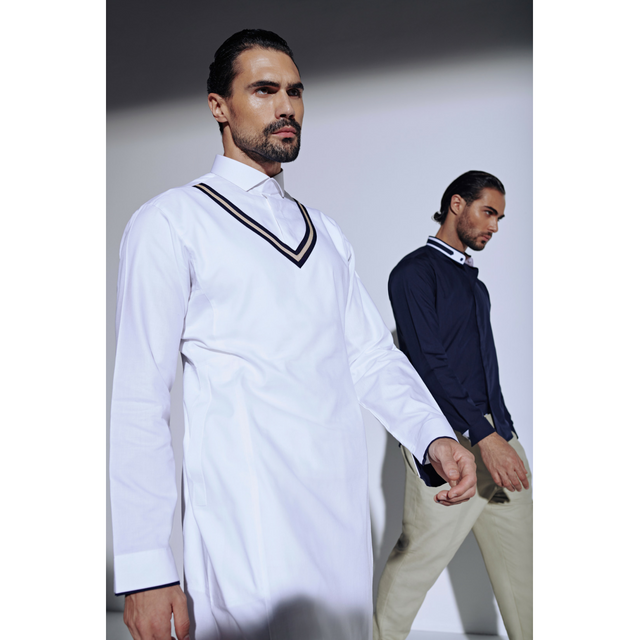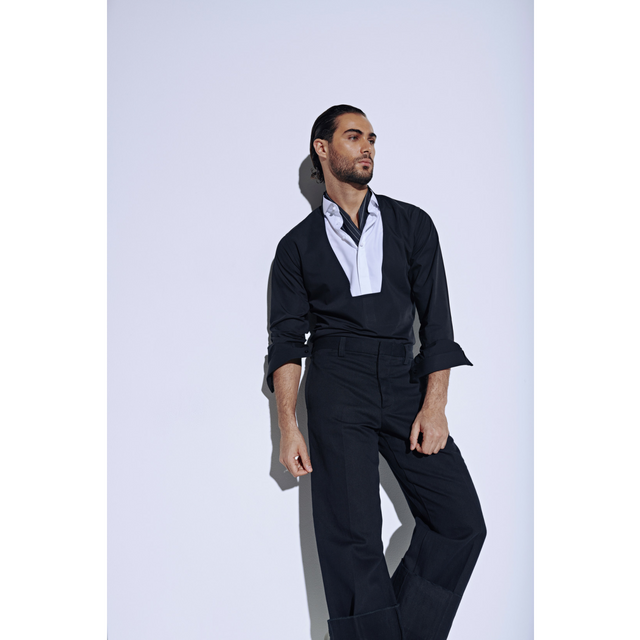 Now, read Hatem's latest column for Buro 24/7 Middle East where he interviews Saudi millennial Nora Al Akeel.