We're getting used to waking up to a heap of fashion content from New York Fashion Week every morning, what with the time difference and all. So, here's who caught our attention on day six.
Gabriela Hearst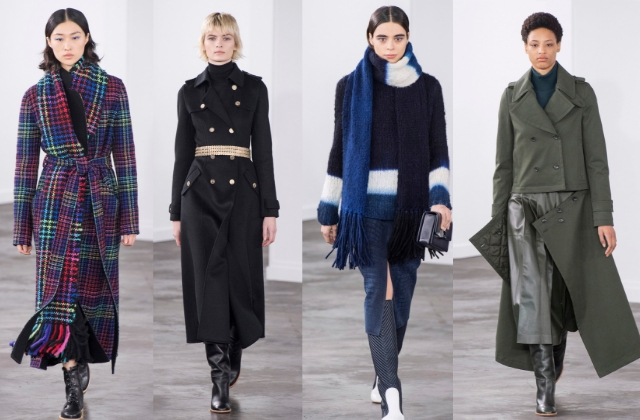 What you need to know: Prior to her F/W'19 showcase Gabriela Hearst let in on her direction after saying, "Climate change is the most important issue facing us today." So we weren't surprised that sustainability (the new luxury, obvs) was a key focus for this collection. All of Hearst's looks speak sophistication and purpose, even if they are as comfortable as a blanket. She used Uruguayan coin buttons for her black double face cashmere coats, bringing her roots to the forefront of the collection.
Wish list piece: We could fall asleep in any one of Hearst's cloud-like knitwear.
Oscar de la Renta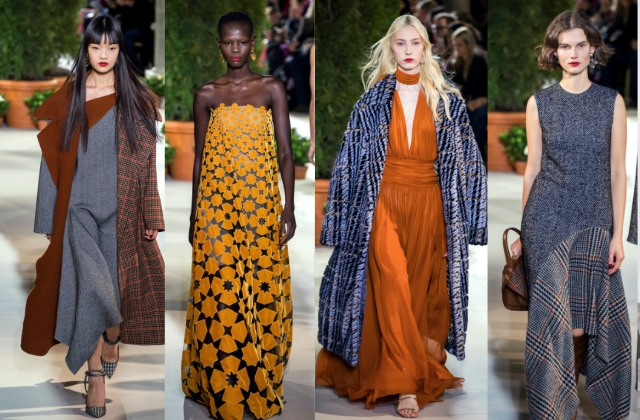 What you need to know: So, back in October Creative Directors Laura Kim and Fernando Garcia came to Dubai and it's been said that their trip inspired their F/W'19 theme of travel. *We feel so seen right now*. That's why you'll see a huge variation in style and trends mixed up together, because the pair wanted to celebrate the world's richness, rather than one specific place. Expect to find a lot of textures and patterns as well as a few signature cocktail dresses – but less than what you'd expect from Oscar de la Renta.
Wish list piece: The dress that starts off as houndstooth and finishes with Prince of Wales check at the hem. A very wearable winner.
Coach
What you need to know: Coach's F/W'19 aesthetic is pretty much dipped in psychedelic paint if you ask us. And if we could single out a designer who wins at disrupting, Coach would be the chosen one. The house delivers a free-spirited vibe in spades with trailing and cascading kaleidoscopic print dresses, oversized shearling over intense layering and then a touch of serious business with a stand-out suit.
Wish list piece: We'll take the oversized shearling coat and add our own creativity to it.
Naeem Khan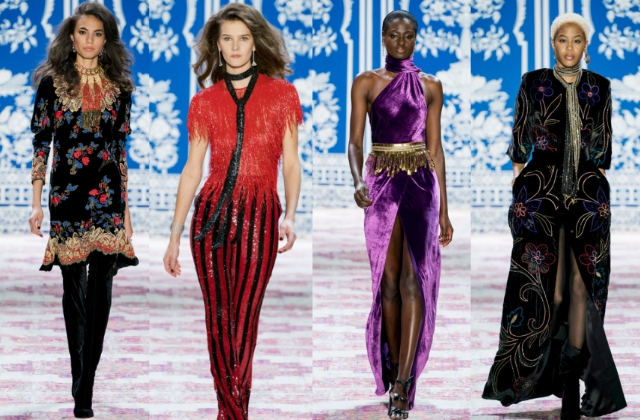 What you need to know: Two words: 1970s glam. For F/W'19 Naeem Khan got a little help from the Halson icons including Pat Cleveland, Karen Bjornson and Alva Chinn who closed his show last night. Having started off his career at Halston, Khan honoured his time spent there with this collection (think Elizabeth Taylor and Liza Minnelli and their high-octane glamour) as well as keeping to his usual spray of sequins and loud, very loud embellishments.
Wish list piece: Well, we've already bagged the purple velvet dress with the high-colllar neck and leggy slit as our New Year's outfit.
Now, go back to the Tory Burch livestream we had earlier this week.