Mercedes-Benz have launched a brand new campaign, titled 'How To', and it's a perfect marriage of two worlds: art and fashion with automative excellence.
The campaign aims to reinvent the luxury landscape all whilst igniting creative talents, and builds on the idea of self-improvement and inquisitiveness — elements that are usually at the core of Mercedes-Benz's DNA.
For the first time, the 'How To' campaign is being rolled out in the region, in collaboration with Fashion Forward and brings together game-changing protagonists to be the face.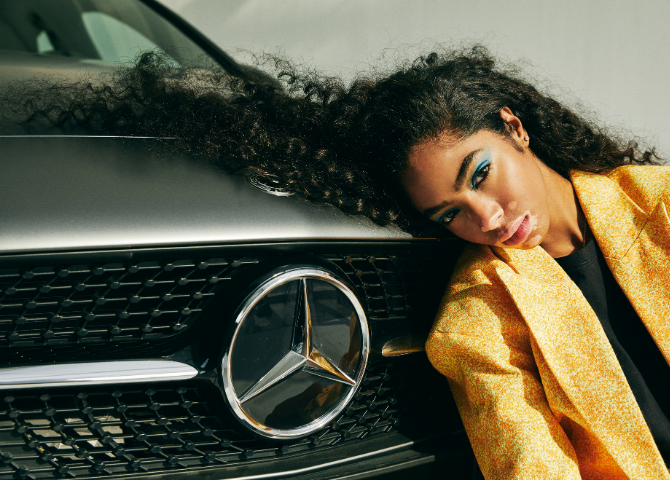 The collective this year is made up of three leading creatives — each burgeoning power-players in their respective fields in the region — paving their paths in fashion, music and design.
The campaign stars Saudi fashion designer, Arwa Al Banawi; Saudi model, Shahad Salman; and Dubai-based musician, Layla Kardan.
The women were styled by the Fashion Forward team and shot by photographer Francesco Scotti alongside the Mercedes-Benz CLA Coupé, a modern design icon that is cool and laid-back.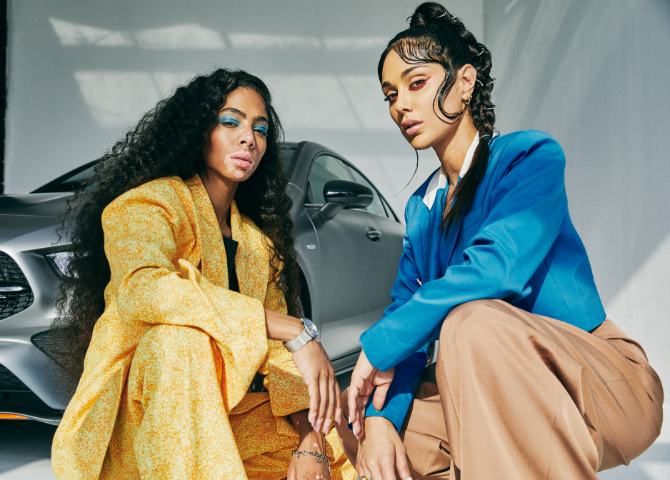 "Mercedes-Benz has long been synonymous with lifestyle, fashion and music," says Alexander Elsas, Head of Marketing and Communications of Mercedes-Benz Cars Middle East. "All over the world, we have supported and fostered local talent, providing them a platform to celebrate their creativity. In a region where the creative industry is burgeoning and, on the rise, initiatives such as the "How To" campaign provide us with an opportunity to showcase creativity, storytelling and self-improvement through a variety of activities."
Now, see what both Arwa Al Banawi and Layla Kardan had to say about what it means to be a woman today.