It's my pleasure to present to you Eli Mizrahi – a force to be recognized on an international global stage. From the Oscars and the Golden Globes to the front row at Paris Fashion Week, he has also added tremendous value to MDL Beast and Tantora Al Ula in Saudi Arabia.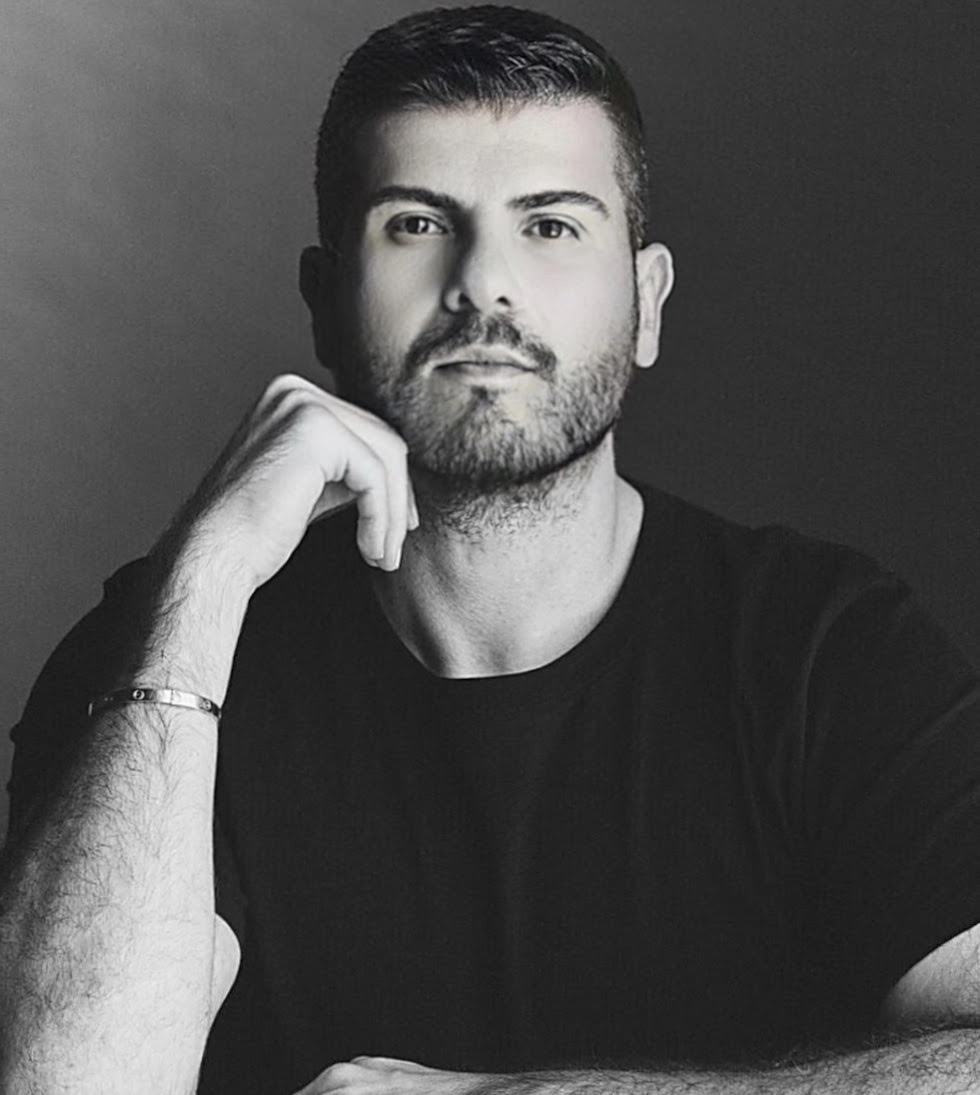 Eli has cemented himself as one of the very few men that wear Haute Couture and traditional wear on the red carpets. I was approached by this fashion force when he visited Dubai a few years ago. He was looking for something traditional and Avant-Garde. I had the pleasure of dressing him for various occasions from the Golden Globes to Paris Week.
I was impressed to see how much knowledge and interest he had on my traditional designs. In particular, how he celebrates culture whether it's Saudi, Indian or Turkish, he wears them with pride at high-profile events around the world. This is what grabbed my attention about this very decadent and authentic person. All of his observations were out of the box and one of a kind.
Eli is a proud Lebanese-American and after arriving in New York as a political refugee when he was a teenager, he threw himself into the creative industry, eventually settling into work as a luxury consultant connecting brands with Hollywood talent and advising them on how to up the ante with their shows.
His first job was doing celebrity endorsement deals but then became more involved with the fashion brands. Another wonderful quality about Eli is that he has no filter and says it like it is. He would wear some of my most avant-garde thobes and style them with Haute Couture jackets, or he would insist that I design elaborate over-the-top jackets.
I was completely blown away by his label, Mônot, as I remember him telling me about how he's been wanting to get into designing for quite some time. It makes perfect sense as he is always praised and adored by his supermodel friends. The line is intended to cater to a niche market, more for the affordable yet glamorous occasion-wear for "elegant bad girls" who won't wear the same dress twice but don't wish to pay Balmain prices. Prices for the collection will range from $350 to around $1,500 at retail.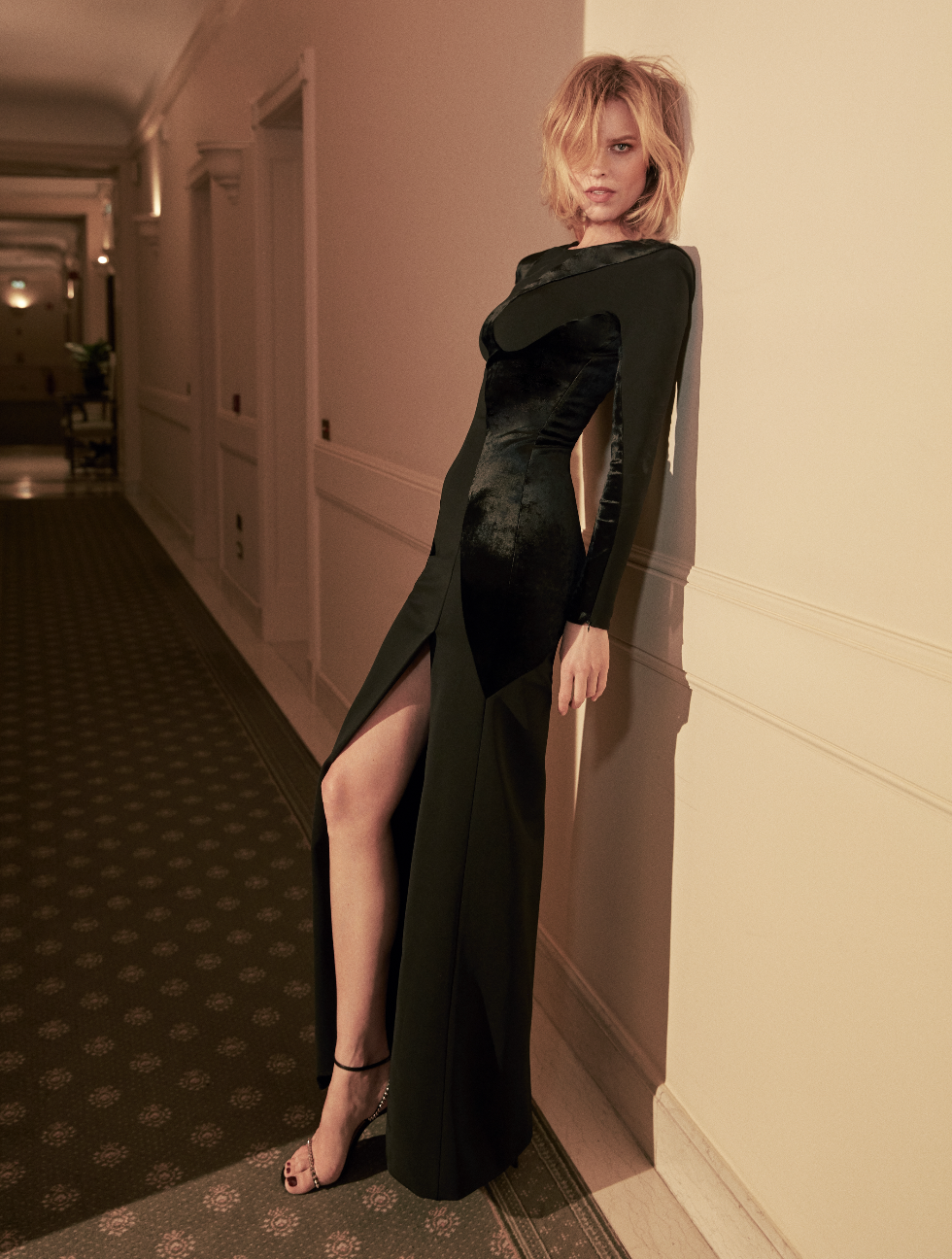 Thank you for taking the time Eli. First of all I wanted to express my graduate to you for always being that bridge. It started with you wearing my designs on the global stage to bringing your wonderful supermodel friends to KSA at MDL Beast and organising an actual photoshoot in Al Ula. And we are talking about the likes of Kate Moss and Amber Veletta to Carine Roitfeld only to name a few.
What was your reaction to conducting a shoot in Al Ula along with such iconic personalities?
I had the opportunity to visit Saudi Arabia this past December for the MDL Beast festival. I had a few days of sightseeing in between and that's how I found out about Al Ula. I find much of my inspiration within the arts and architecture. When I saw Maraya, I was completely in awe. Maraya is Arabic for mirror and for me it symbolized self-reflection and alter ego, and in that moment I knew that was the place I wanted to shoot my campaign. I also felt a strong connection to the Arab culture because of my own Lebanese background.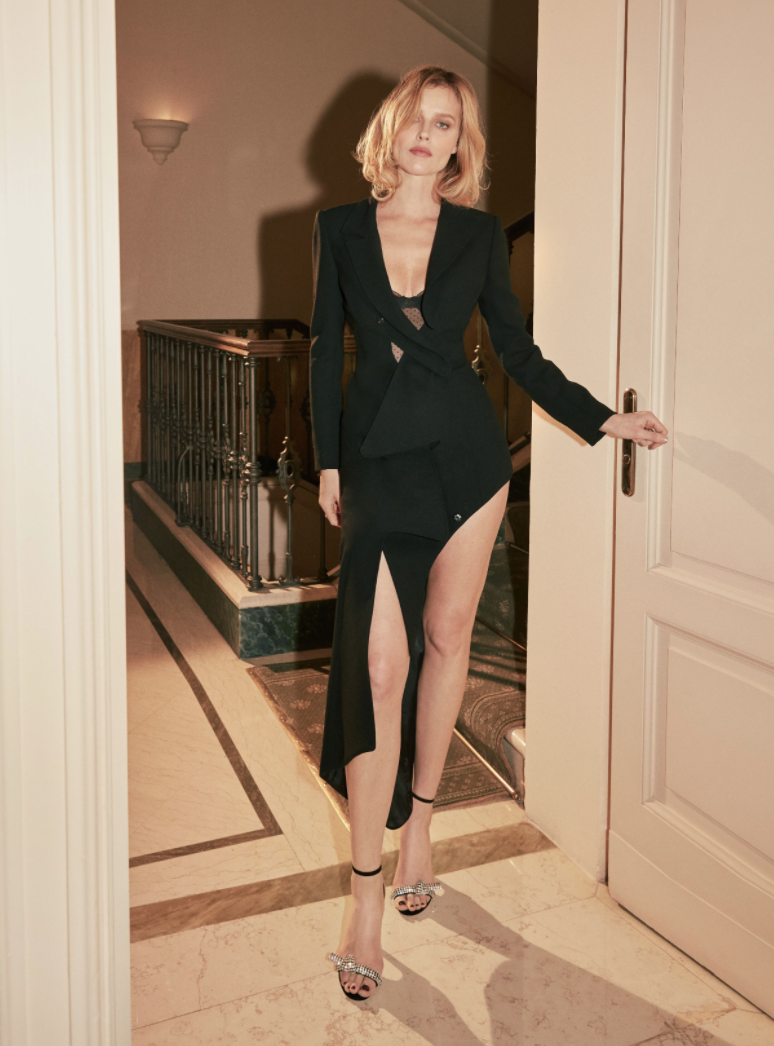 You've always been responsible for being that bridge for well-known figures (including yourself) and Saudi Arabia. Are there any souvenirs, memories or anything in particular that you take back to the US from your experience?
Of course all the memories and countless photos but meeting the locals was unequivocally special. I fell in love with the country and its culture. The locals are also approachable and treated us kindly; one can tell they are excited about the changes they've been experiencing as a country.
This epic photoshoot was just organized in Al Ula with your fantastic group of supermodel friends and styled by Carine Roitfeld. Can you tell us more about it?
Carine has been a friend for years and a mentor throughout the process of my journey creating Mônot. I appreciate her bluntness and honesty. I have a strong character and not many people can call me out but I listen to her. Overall, I'm beyond grateful to have worked with Carine and photographers Luigi & Lango. I believe I set the bar high with this campaign and will be difficult to top. Yet, I have a weird twisted mind and I'm always thinking about pushing the envelope, so the future will tell.
The supermodel cast in the campaign were all handpicked by me, and let's just say they are ICONIC. The campaign will launch in May. Stay tuned.
Love your chic new Mônot label. Is it true that you are employing Syrian refugees to produce the collection?
Yes, the entire process didn't start off with me trying to be "Mother Theresa", it was more of a struggle finding the right team to develop my prototypes.
"And then this genius idea came to mind to employ Syrian refugees. It's all for a good cause and we're creating something beautiful."
Yes the clothes are beautiful but I find the story behind it even more so.
Tell me more about your creative process with Mônot. What inspires you the most?
The foundation is always the same. Mônot is sophisticated, timeless elegance with a sensual twist. It expresses maximal minimalism, in the end, less is more.
I find my inspiration from everyday life, walking down the street, inspired by almost anyone with a purpose in life. My tailoring, silhouettes are all inspired by architecture and contemporary and abstract art.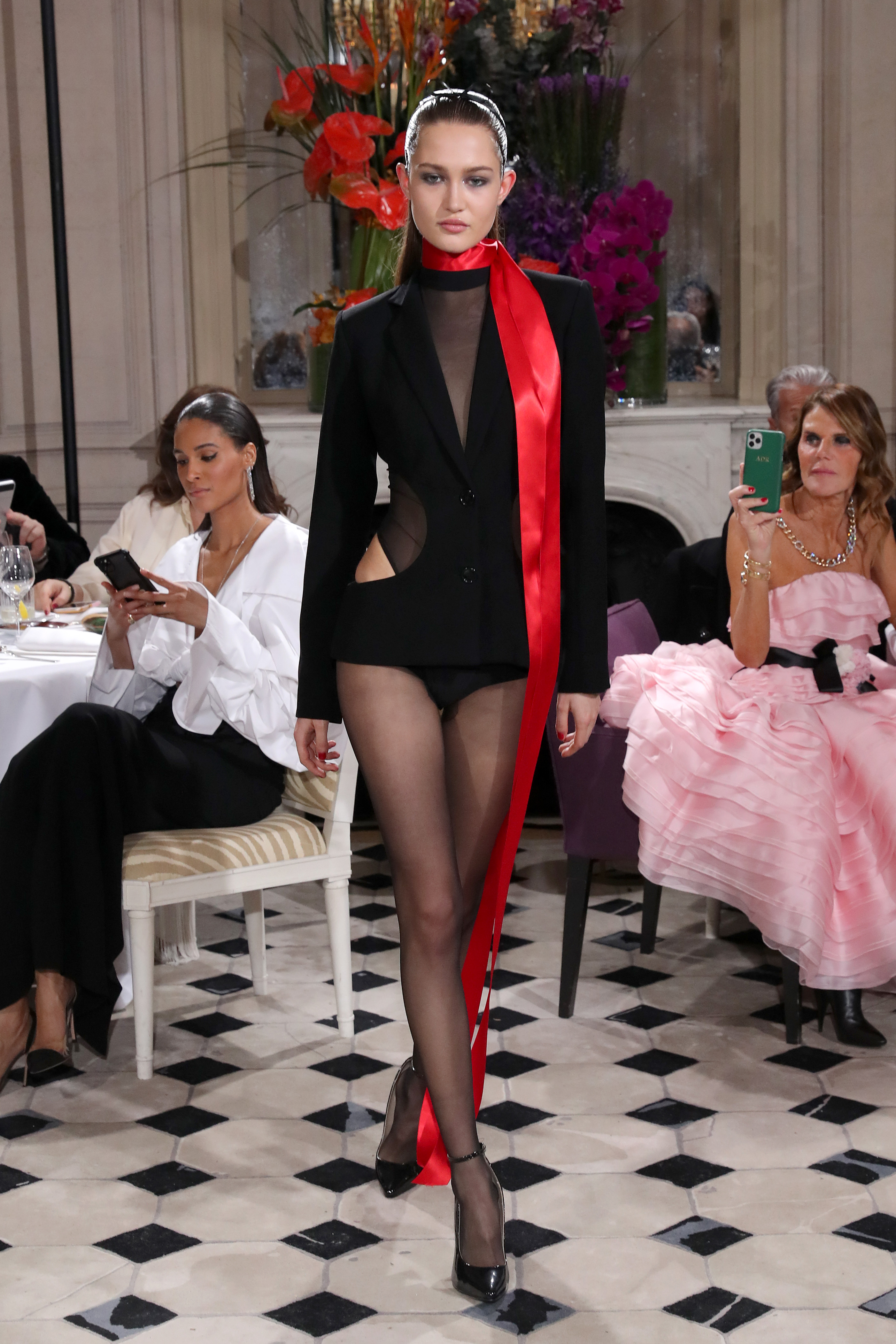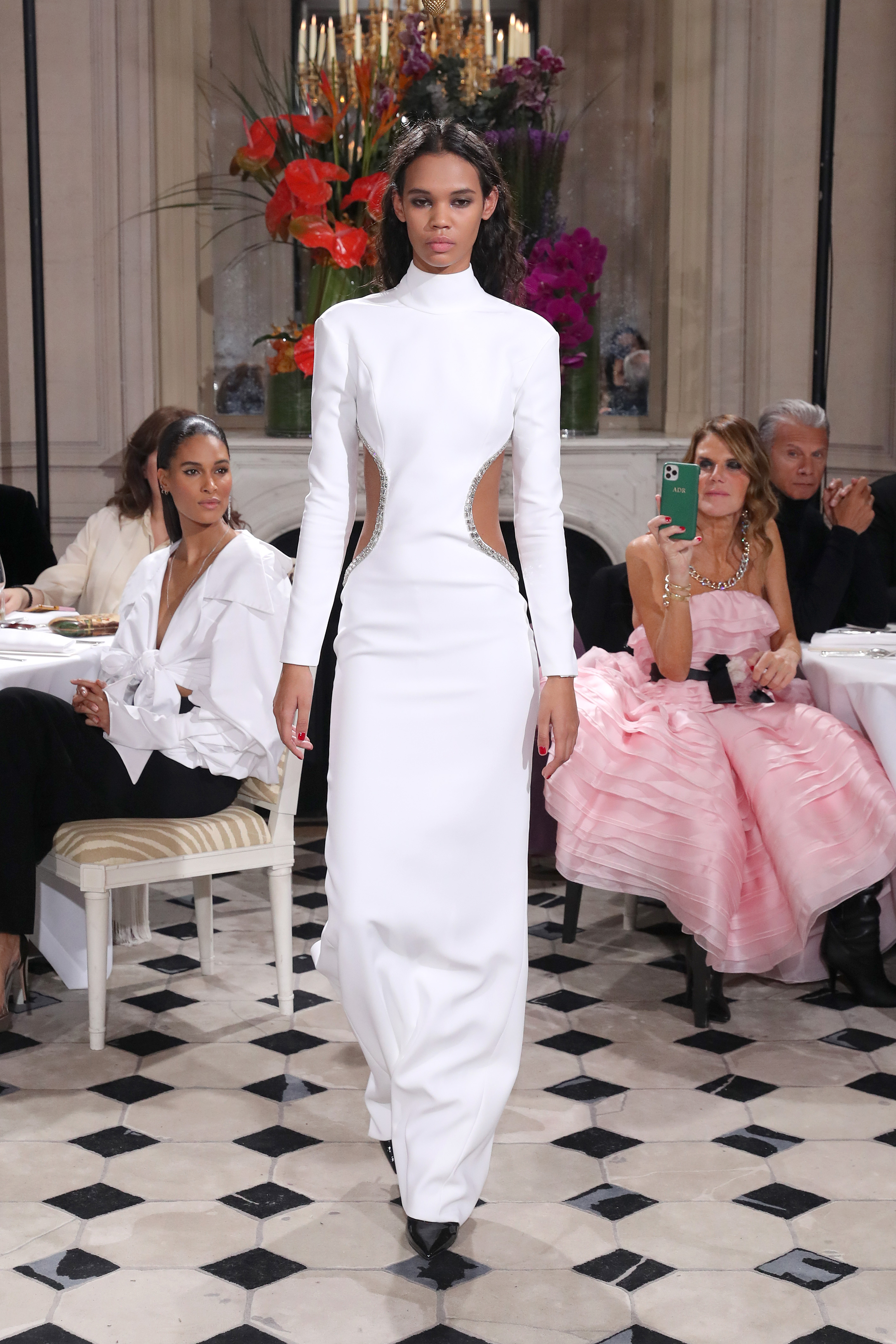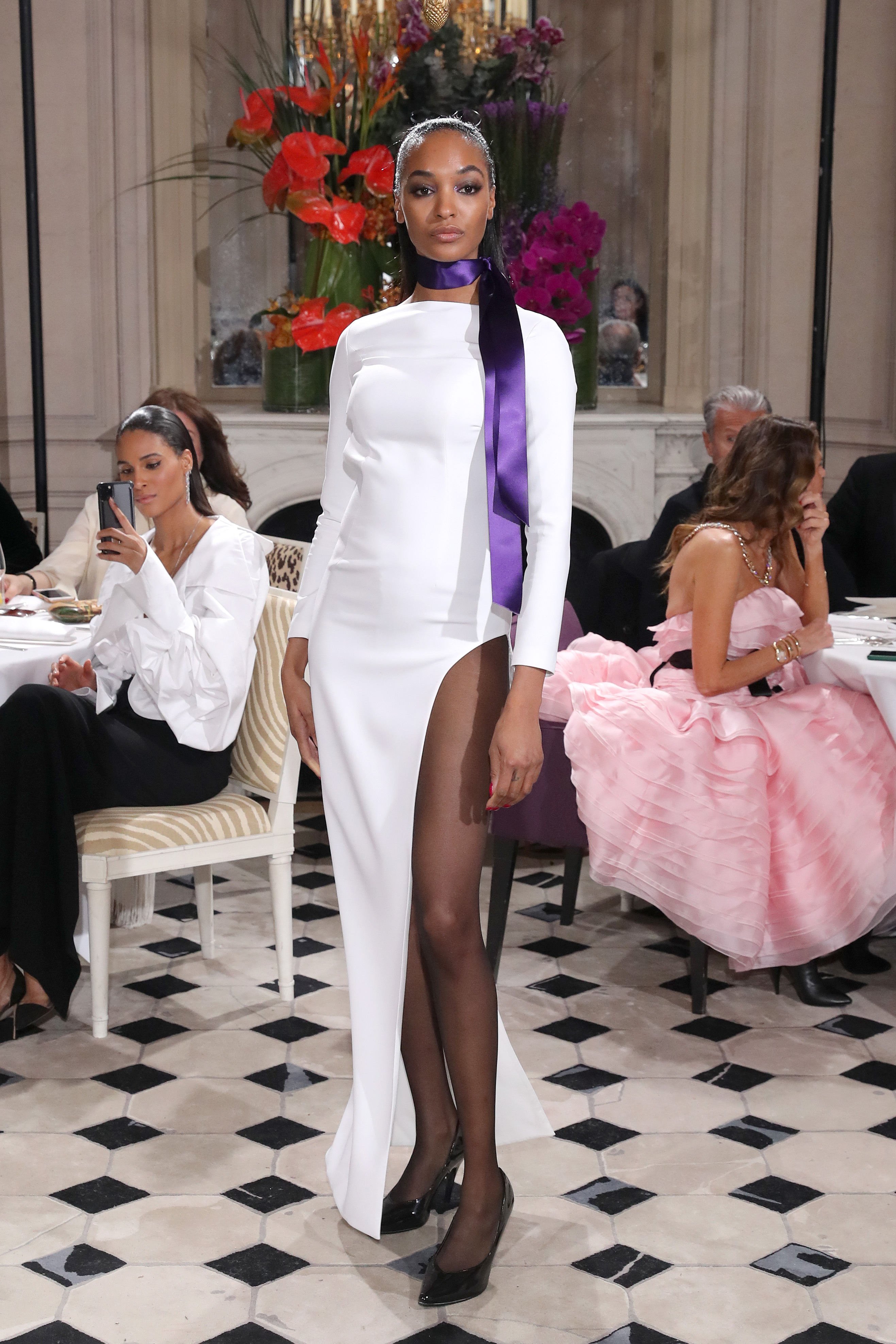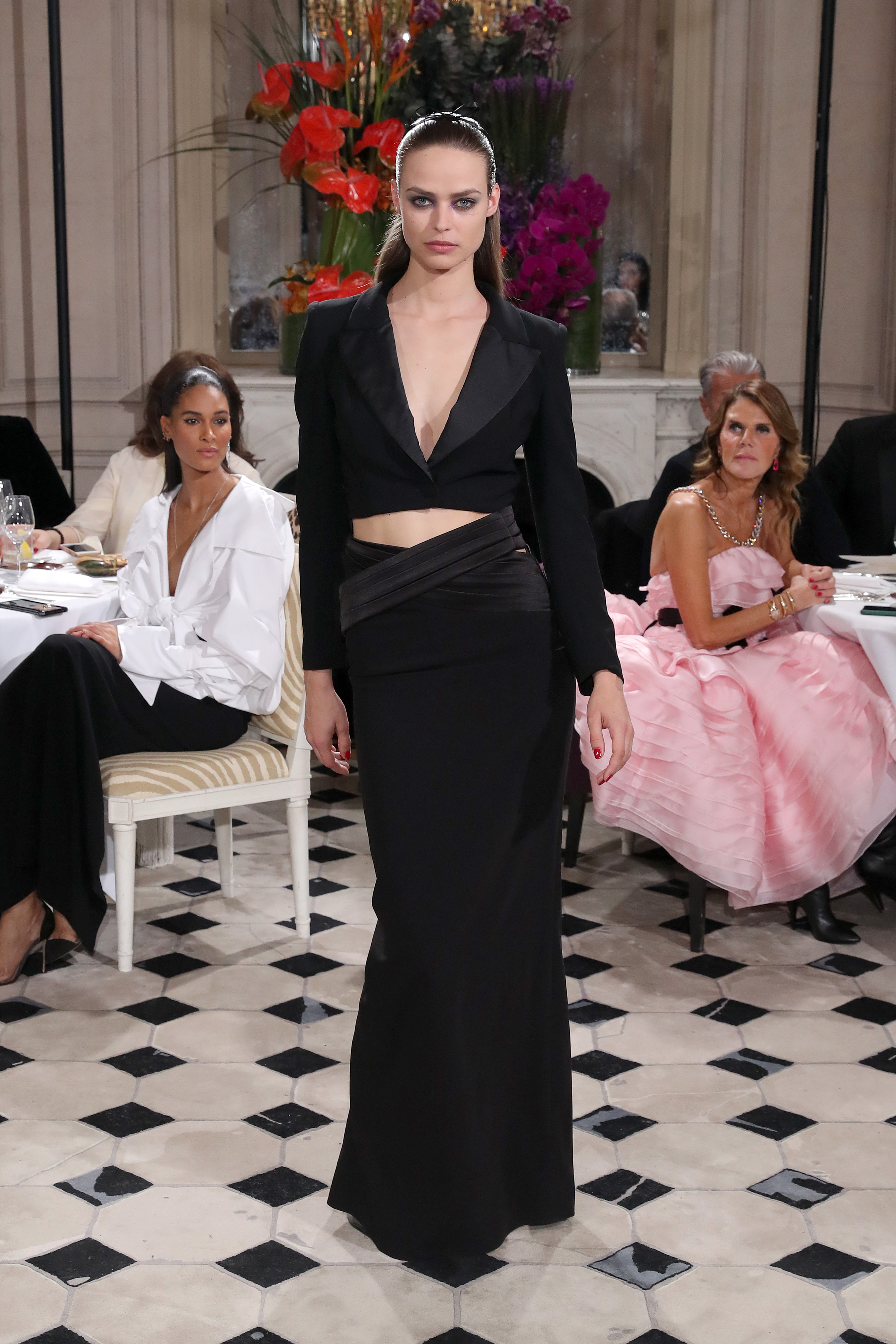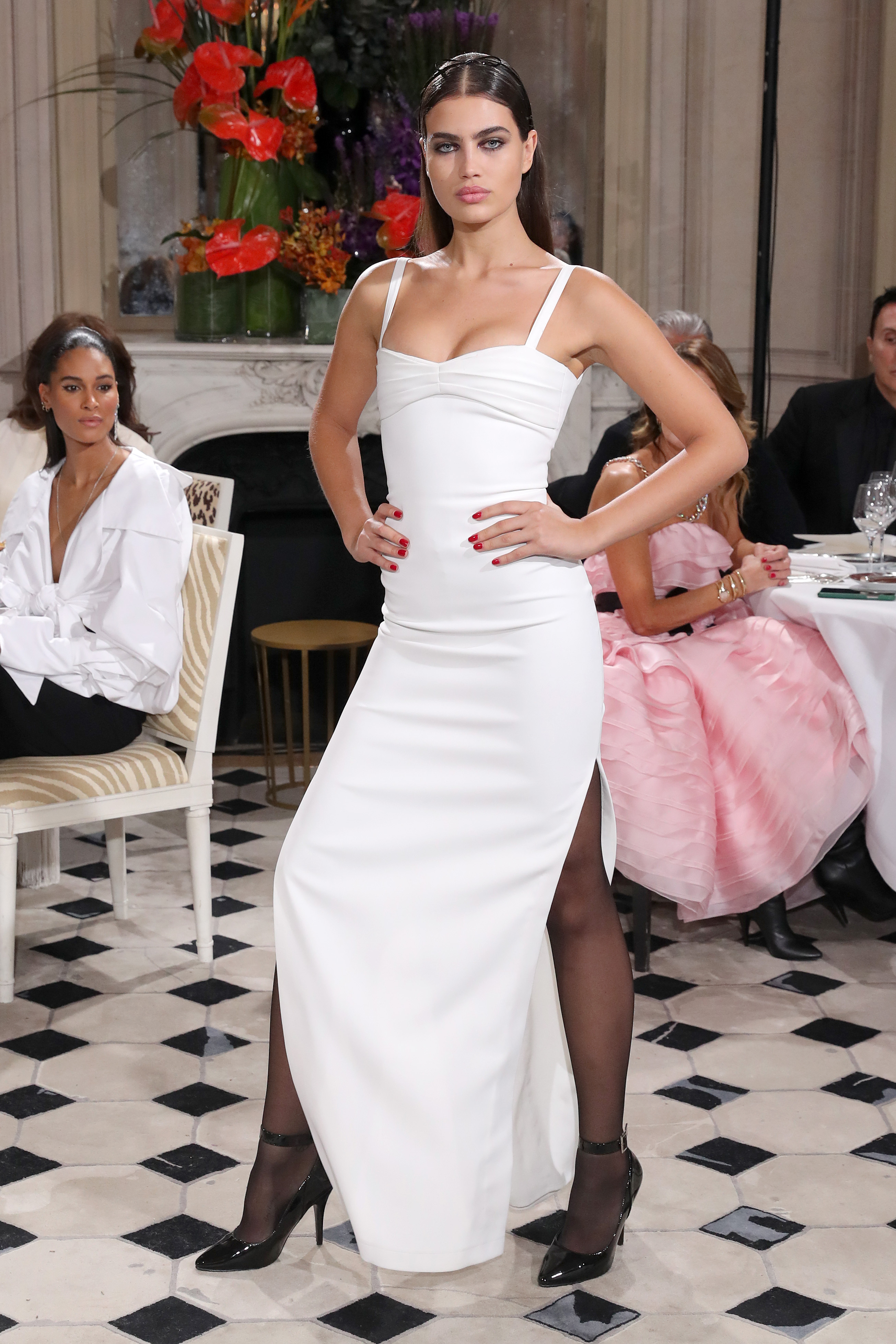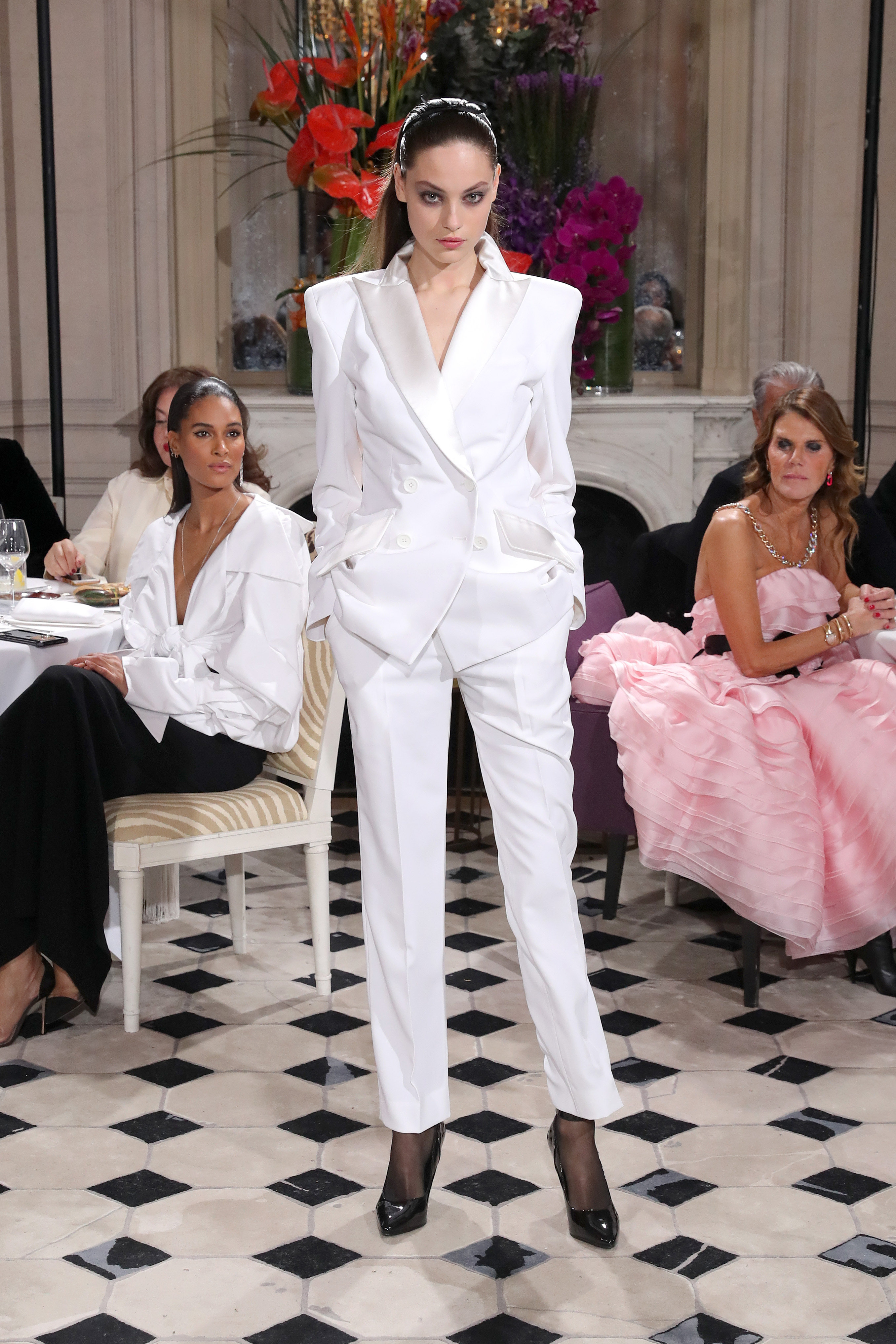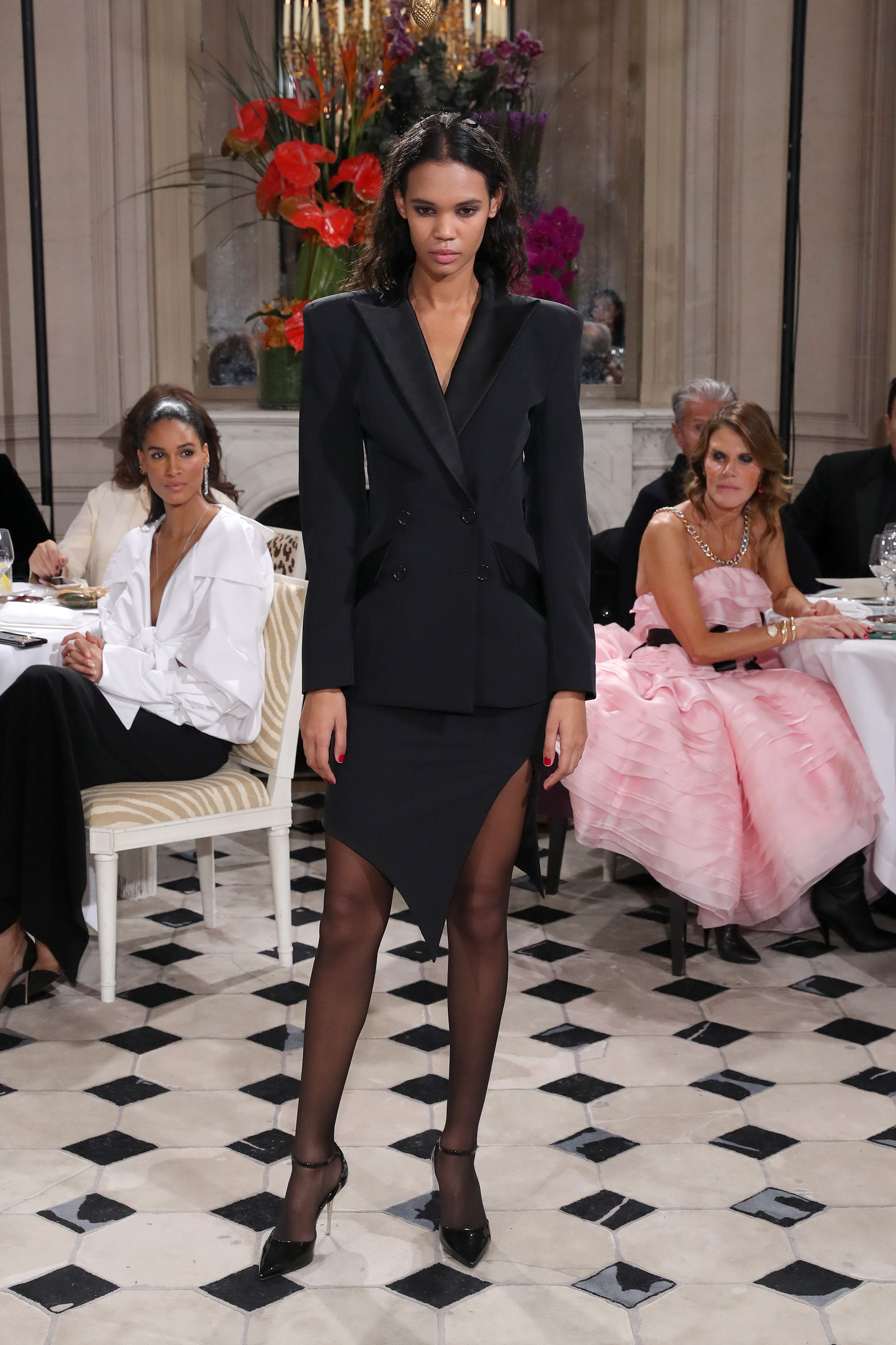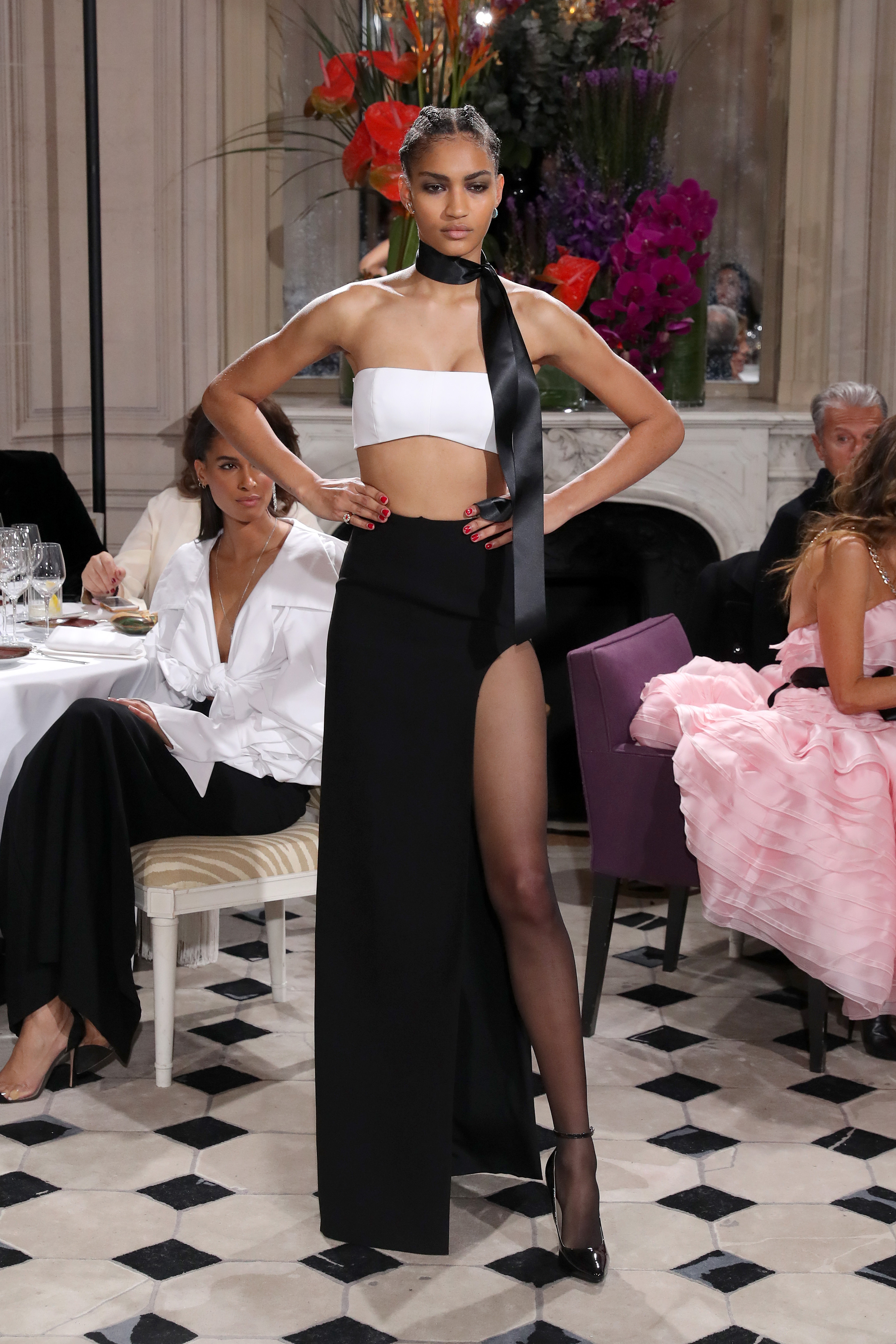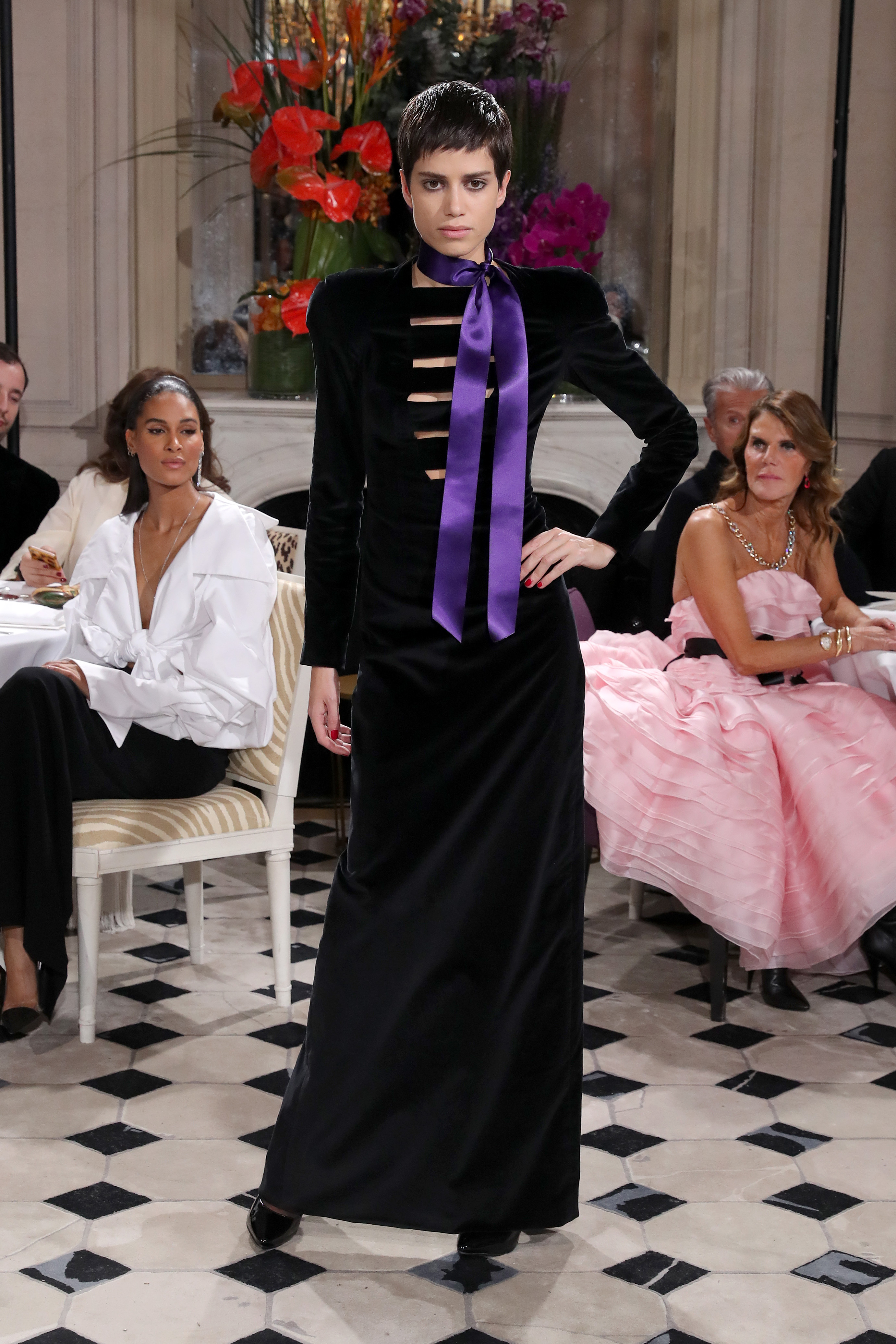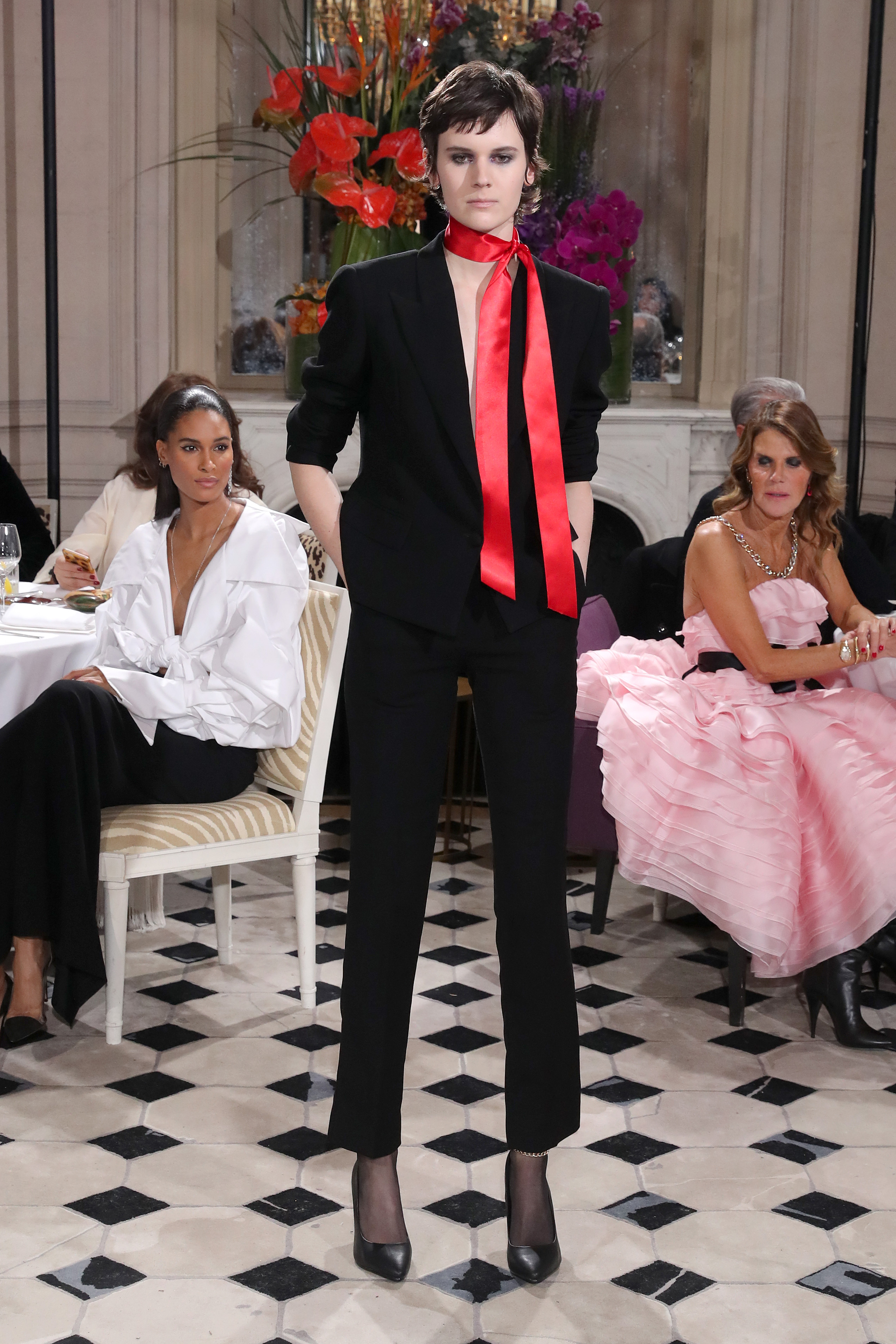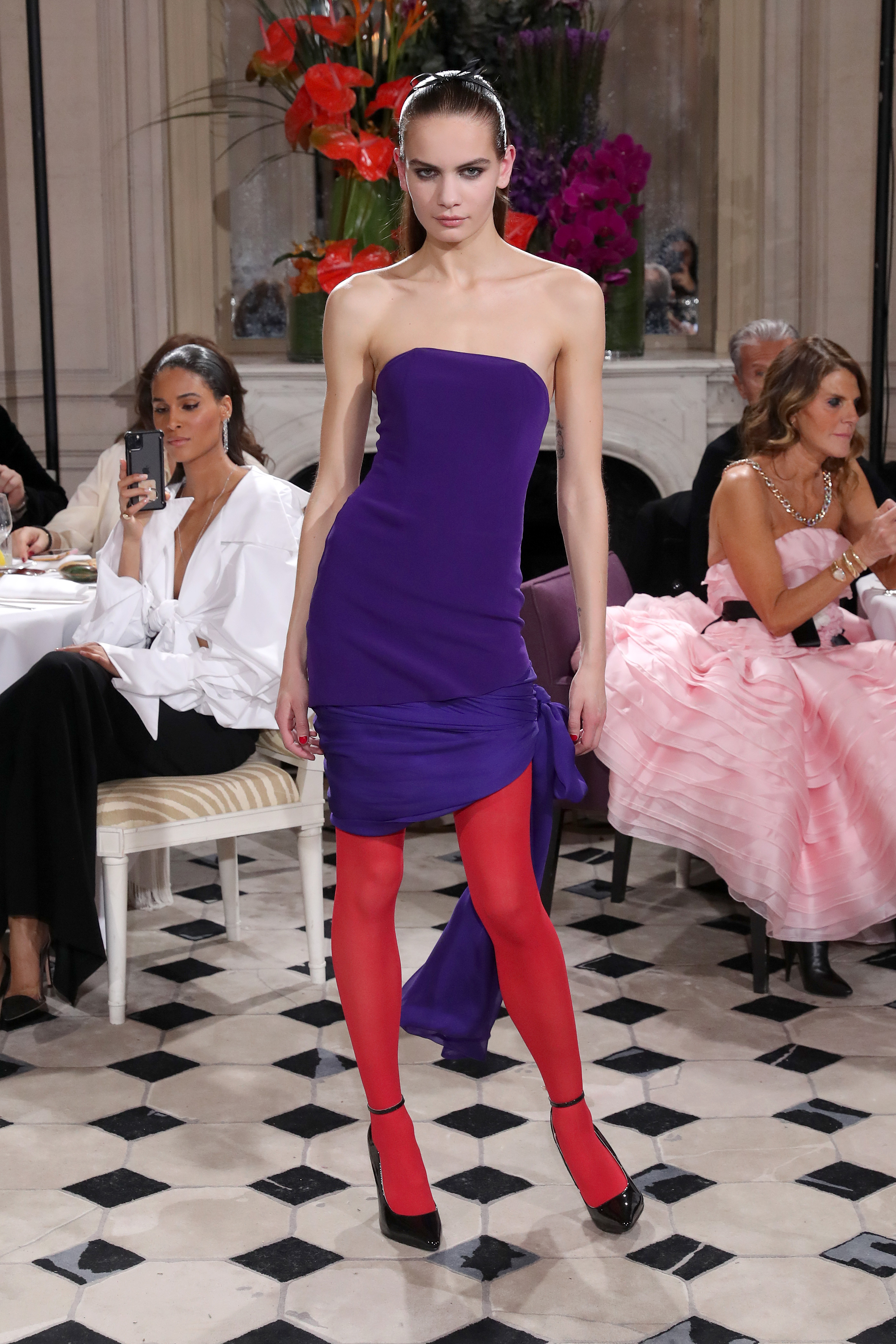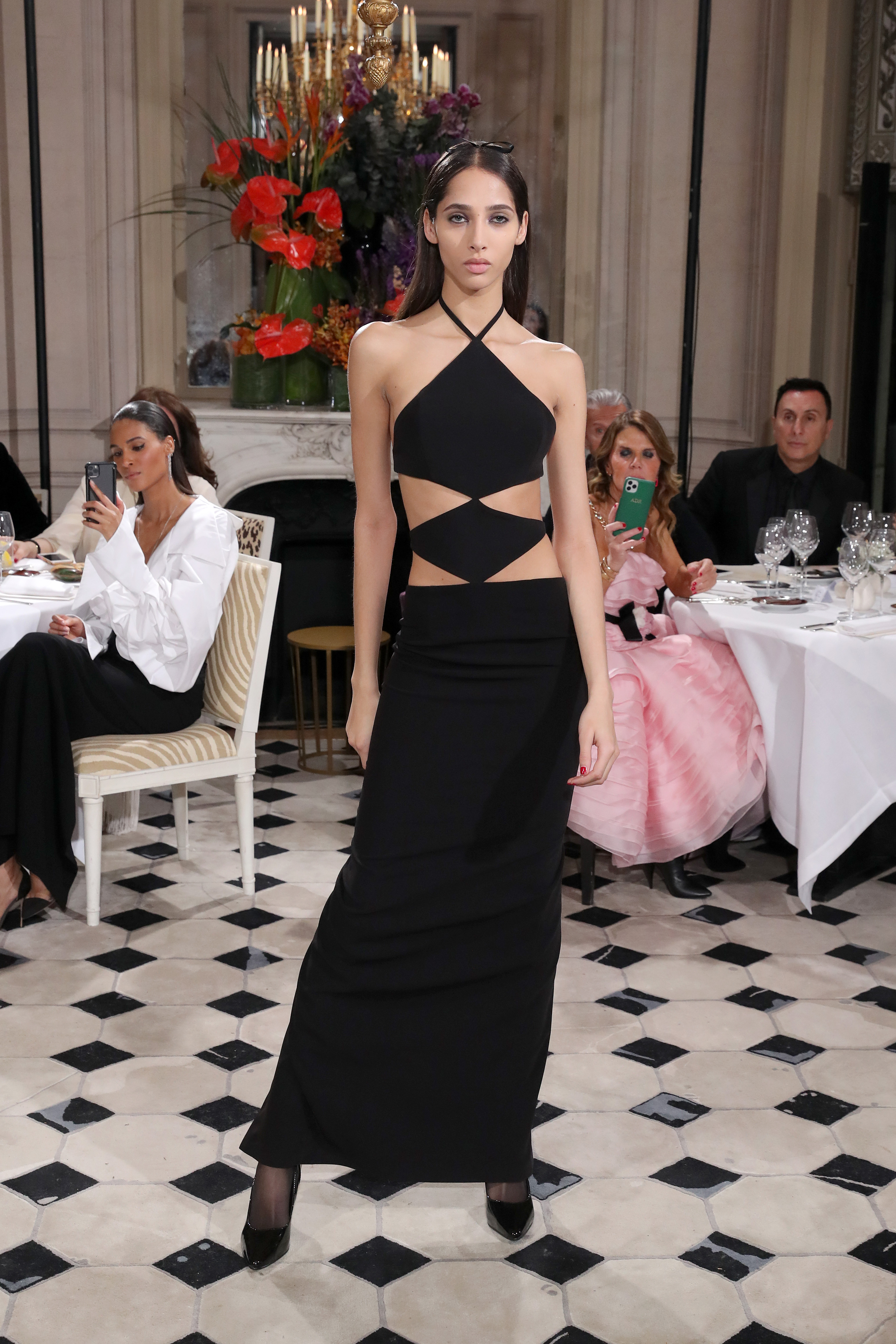 Who is your muse for Mônot?
A strong confident and opinionated woman. It's always hard to pick one style icon or a person that I would love to dress. But when I launched, I had many requests for celebrity dressings. Not to sound obnoxious, I politely declined most and held out for Zendaya who was a favourite on my short wishlist.
Recently, I had the pleasure of dressing Hollywood icon Demi Moore, who attended my show in Paris. She's definitely the type of strong and confident women that inspires me, let's never forget her role as G.I Jane! Aside from them I'd love to dress Solange, Lizzo, and Rosalia.
You are known for your sense of individuality and authenticity on the red carpet. Do you feel that men are taking more risks on the red carpet nowadays? What's missing in men's fashion?
Two words: Ezra Miller! The guy is a genius! Men's fashion has definitely evolved and there's definitely more risk-takers. At the end, confidence plays a big role. If you believe it you can be it.
I always go against what's expected. Everyone was looking forward to my over-the-top outfit at my debut fashion show in Paris, but I might have disappointed some, I opted out for a pair of Uniqlo denim and a black T-shirt.
When will we have the pleasure to see you next in KSA?
I don't have any current plans yet, but hopefully in the near future.
What is style to you?
I believe style is an attitude and a form of expressing your personality. If you have colourful personality, then why not choose to wear colour?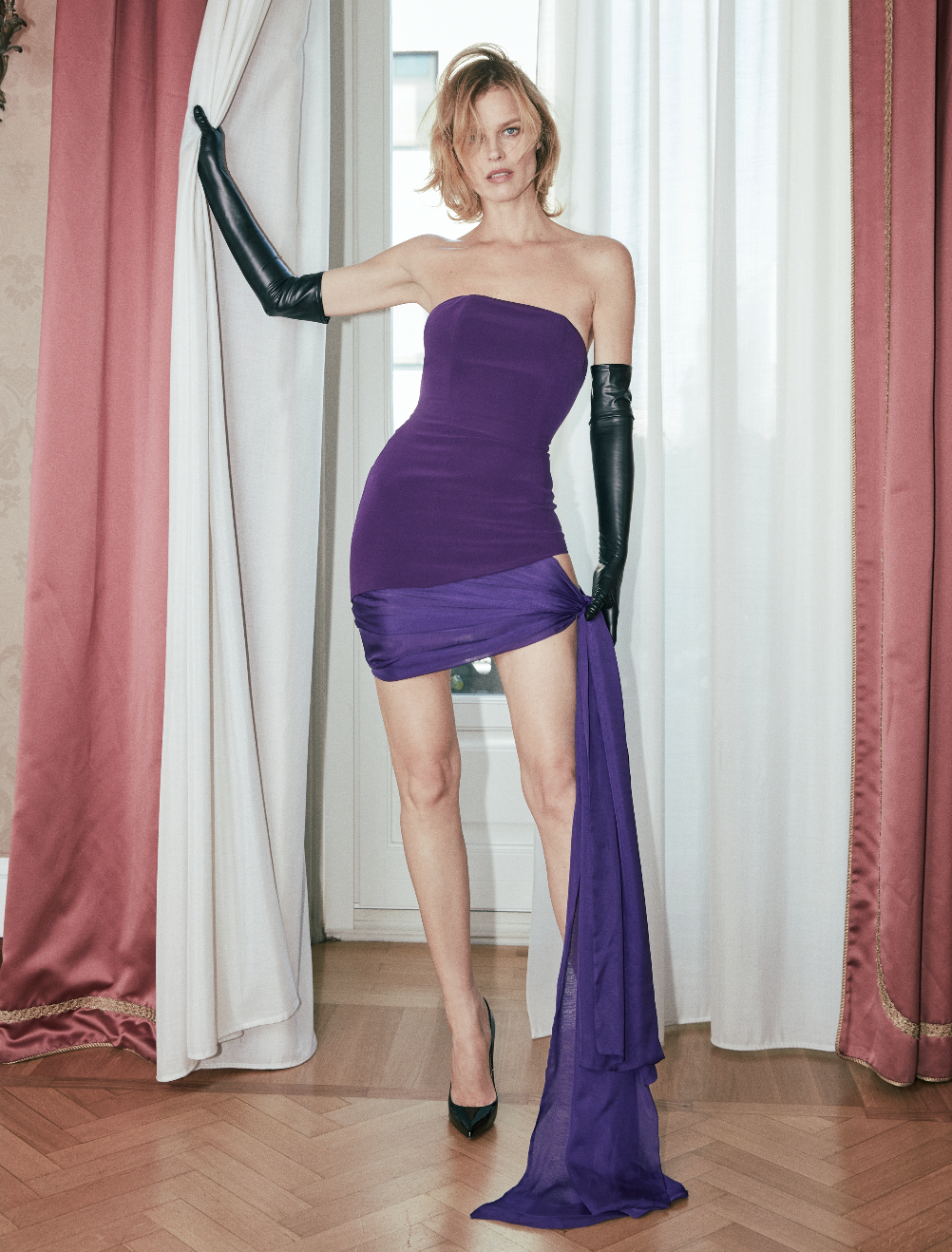 A signature question for 'Gems of Arabia'. Do you believe that more is more or that less is more?
Well it depends on the time and day…haha.
When it comes to food more is definitely more. In terms of personal style, there's no right or wrong as long as you have the confidence to pull it off.
Who is your biggest Arab role model?
If you want to be looked up to and admired by others, you first have to admire yourself. As shallow as this may sound, I'm my biggest fan and my own role model. If you want to change the world, start with yourself first.
What has the current coronavirus outbreak taught you the most? What will be the most important experience you feel has shaped your perspective in the hard times we live in?
I'm a strong believer that there is a spiritual purpose behind everything in life. We are all equal, regardless of our culture, religion, occupation and financial status.
"The virus is teaching us self discipline and reminding us to keep our egos in check. I look at it as a blessing in a disguise."
Now, take a look at how all of the major fashion brands are coming together to fight the current pandemic.